EIS members and partners from across Scotland met at the Glasgow Trades Hall on Saturday 29th February 2020, to attend the EIS Professional Learning Conference 2020.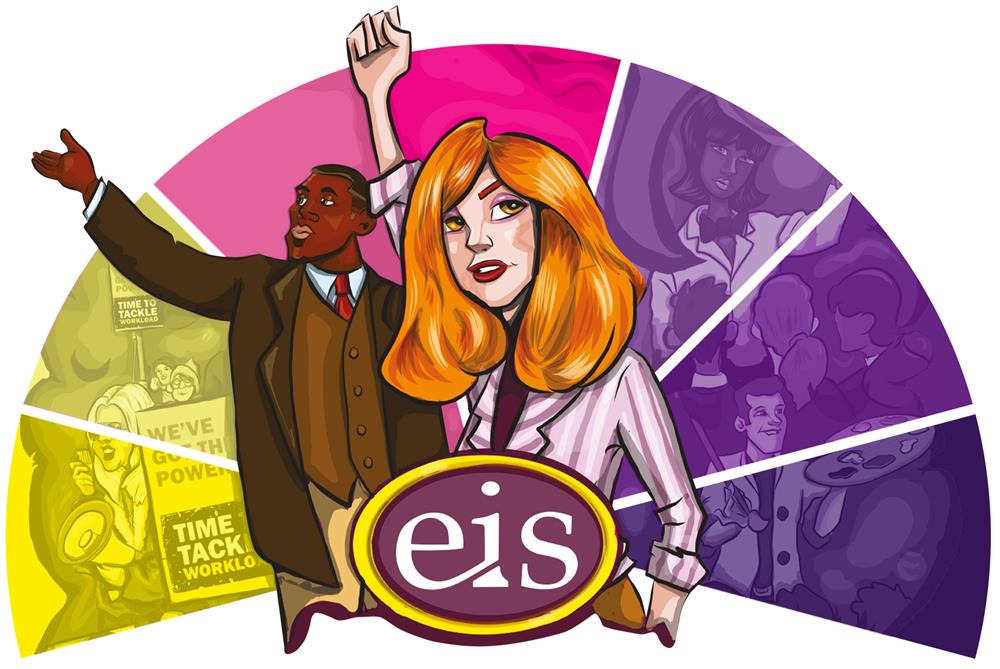 The theme of 2020's conference was "Professional Learning for an Empowered Profession", focussing on School Empowerment, Teacher Agency and Wellbeing. Members heard from colleagues across the profession and the wider sector about how teachers at every level can play an active role in the empowerment agenda.
Keynote and seminar sessions explored empowered schools in the context of the EIS Workload Campaign, as well as teacher agency through curriculum leadership, pedagogy and assessment.
Via the links below you can access further information and professional learning opportunties realted to each of the conference sessions. You can also join the conversation online via the #EISEmpowerment hashtag.
Keynote sessions included:
Empowerment - Barriers and Opportunities - EIS General Secretary Larry Flanagan
An Empowered System: Making Collaboration Work - Education Scotland Strategic Directors Gillian Hamilton and Maria Walker
Teacher Agency: What does it mean to empower teachers? - Professor Mark Priestley, University of Stirling
Seminar sessions included:
Seizing the Day: The refreshed CfE narrative as an opportunity to enhance Empowerment - Education Scotland Senior Education Officer Elizabeth McGuire
Realising the EIS Vision of the Empowered School: The role of collegiate decision making - EIS Organisers Ruth Winters and Suki Sangha
Enabling Teacher Agency: Professional learning for teacher health and wellbeing - Lesley Whelan and Lesley Walker, Education Scotland
Action Research to Empower Professionals - including presentations from Karen McArdle, Audrey Brotherston with Alistair Kelly, Murdo Macdonald and Konstantina Papaspyropoulou.

Specialist seminars for Newly Qualified and early-career teachers included:
Teacher Professionalism: Our Way of Being - GTCS Director of Education Dr Pauline Stephen
Your Professional Learning - Education Scotland Strategic Director Gillian Hamilton
Specialist seminars for EIS FELA members included:
Lecturer Professionalism in Practice - what does it mean to you?- EIS-FELA President Pam Currie and EIS National Officer Anne Keenan
Professional Standards - Impact on Practice - EIS-FELA President Pam Currie and EIS National Officer Anne Keenan
College Lecturer Professional Registration: the Journey So Far... - Abi Mawhirt, Dundee and Angus College and Colleges Scotland
These EIS-FELA sessions are summarised here.