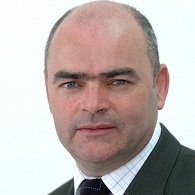 Dear Colleague,
Pension Scheme Changes
From the 1 April 2015 Scottish teachers will move from the Scottish Teachers' Superannuation Scheme (STSS) to the new Scottish Teachers' Pension Scheme 2015 (STPS 2015). Depending on your age you may be eligible for "transitional" or "tapered" protection in the STSS.
SPPA are currently writing to members indicating what will happen to them from 1 April 2015. Those with no protection or "tapered" protection should receive their letter in the next week. Those with "transitional" protection should receive confirmation in early April.

A number of EIS members will be members of the Local Government Pension Scheme. This includes most Instrumental Music Teachers, some Education Officers and Educational Psychologists and a small number of Further Education members.
From 1 April 2015 members of the Local Government Pension Scheme will also move to the new Local Government Pension Scheme 2015 (LGPS 2015). Unlike the STSS members there will be no "transitional" or "tapered" protection available.
However, those who were members of the scheme and aged 55 or over on the 1 April 2012 will have a guarantee that at retirement their benefits will be no worse than those they would have received had they remained in the pre-April 2015 scheme.
The EIS has produced information leaflets for members which can be found here.
Yours sincerely

Larry Flanagan
General Secretary