How was your student experience at Stirling University?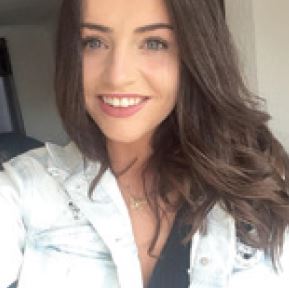 Coming to university was not something I originally aspired or planned to do. I never really thought it was for me. However, education and the support from my own teachers during a uncertain and dark phase of my last year at school saved and altered my life.
I experienced how powerful education could be in a young person's life, and the incredible impact a teacher could have. I came to university as an estranged, independent student at 17 which was not the norm for most. There were many challenges getting to university, but I knew when I got here that I wanted to give back what education and my own teachers had given me.

Originally, I felt a bit out of place on the teaching course because of my life experiences and background, but I soon learned that what makes a good profession is attracting a diversity of people. There were many times that I was frustrated with the profession, gave up on the course and wanted to drop out of uni – but I persisted.
The programme itself has been sound and very enjoyable. I have made the most amazing friends who are all mostly teachers, and shared incredible memories. The university itself is beautiful…and I would maybe get more done If I stopped taking Instagrams of the campus and procrastinating.
I have learned so much and I am grateful for the placement opportunities and experiences that I have had. I am nervous about entering my probation year, I still cannot believe it is almost here, but I am also very excited! I would encourage anyone who is coming into the programme to persist, nothing worthwhile ever comes easy.
Why did you join the EIS as a student?
I've been part of a trade union (Unite) since I was fifteen when I got my first job in Wetherspoons and moving out to live on my own at 16. I remember feeling a sense of injustice that despite doing the same job, and same hours, I was paid less than the rest of my colleagues purely because of my age.
My tips were also taken off of me on my first job, and I know too well what it is like to be young and feel trapped in a toxic combination of precarious work and exorbitant rents. So, I joined a union because I wanted to help fight back and change these practices.
As soon as I got into the teaching course, I joined the EIS. I believe in collective power and that those who know best are those on the ground doing the job (the teachers). Despite only training I felt it was important to join to get advice, meet people with a wealth of experience in the profession, feel I had a body to go too if I needed it, for protection and ultimately as a student to know my rights and be given to confidence to express them.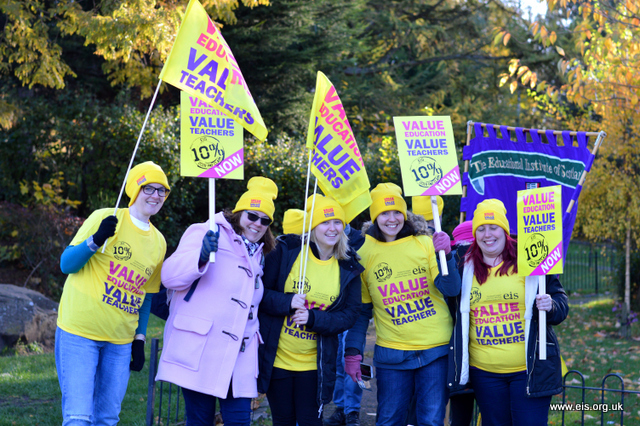 I also joined the EIS because of the values of trade unionism and the motivation to fight for change across education. The way I see it is, I can look at the profession in Scotland and how education is being handled, and feel uninspired to go into this profession, or help change it from the inside with the support of a trade union.
A lot of my education and development has come from the trade union movement already. I've seen from a young age what the trade union movement can do and why it is important to join one as soon as you can, not just wait until something happens and you need representation. The power of the collective and knowing your rights should never be underestimated.
Joining a union for me is so much more than representation, insurance or all the practical benefits. It has been for me, across my youth a family. It is a platform of empowerment, education, development and for me, joining a union if fundamentally the only way that our working rights and voices will be protected and valued. I would say that it is invaluable, especially in the teaching profession.
How do you think you will build your involvement with the EIS over the next few years?
I am super keen to get settled into my probation year (wherever that may be) and become an active member of the EIS. I think now more than ever; newer young teachers like myself and those who have been in the profession for decades have to unite together. We need each other.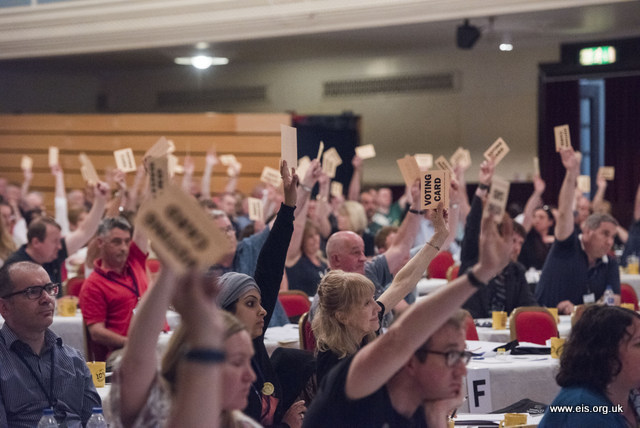 The next few years I feel is not just going to be testing for the trade union movement but for education in Scotland as a whole. Combined with my youth and activist experience, I hope that I can educate, organise and motivate particularly younger teachers to get involved in the movement, as well as those who perhaps have been hostile or sceptical about the point of being part of the union.
It is clear that teachers in Scotland are agitated for change within Scottish Education and I am excited to join them in that fight as a new teacher.
So far, I have watched thousands of teachers fight for our profession, and the future of education and I think this is just the beginning. The 3 words of Educate – Agitate – Organise cannot be stressed enough.
I hope that coming into the profession and being part of the EIS I can not only help to organise but to also learn from a range of people who have been working in this profession for a long time.