Having trouble viewing the email below? Click here

| | |
| --- | --- |
| | September 2018 |
National Demo - 27 October
A national demonstration in support of the teachers' pay claim will assemble at 11.00am on 27th October in Kelvingrove Park in Glasgow, and march to George Square where a rally will take place.
Local Associations are organising transport to the demonstration and members are advised to contact their LA Secretary to book a space on the bus.
All members are urged to attend this event to send a clear message to Scottish Government and COSLA: Value Education Value Teachers!
More information on the demo including a route map can be found on our website.
Value Education Value Teachers - Update
Members should be aware, as per the last e-bulletin update, that at a recent SNCT meeting the Teachers' Side formally rejected the last offer which had been made as being well short of the Teachers' side claim in terms of the 3% offer across the board, and "divisive" in relation to proposing changes to the main-grade scale whilst leaving promoted scales untouched.
Both Scottish Government and COSLA were asked to think again about an improved offer which members could consider.
A further meeting is scheduled for this week, October 4th. Members will be kept informed of any progress made at that meeting.

Scottish National Standardised Assessments (SNSAs)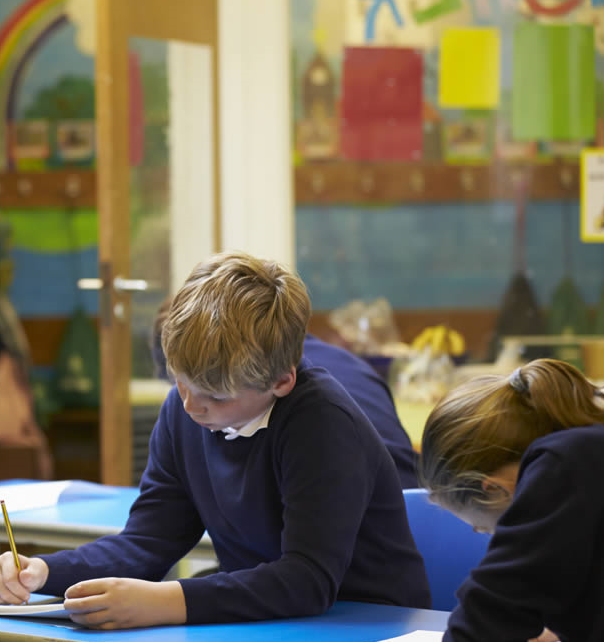 Detailed advice has been sent to School EIS Reps covering the role of teacher professional judgement in determining the timing of SNSAs and the discontinuation of other forms of standardised assessment as per the Scottish Government guidance; SNSAs and teacher workload; the right of parents to withdraw their children from SNSAs; and SNSAs in Primary 1. Please contact your School Rep for an update.
The EIS nationally continues to monitor the implementation of SNSAs, with a view to ensuring that the Scottish Government guidance is adhered to by local authorities and schools; that there is no over-emphasis on the importance of SNSAs; that they are used along with a wide range of other assessment tools to inform teacher professional judgement of children's progress; and that the results of SNSAs are not used for the purposes of narrow school to school/class to class comparisons or for setting children by ability.
Any member who is concerned about any aspect of SNSAs should speak to the School Rep in the first instance, or the Local Association Secretary.
Social Media
Regular updates on the Value Education Value Teachers campaign and the upcoming National Demonstration will continue to be posted on the EIS website and our social media accounts.
To keep up with the latest EIS news like us on Facebook or follow us on Twitter.
Parliament Hill - Member Discount Scheme
From January 2019 our members' discount scheme will be delivered by Parliament Hill. They have over 15 years of experience in delivering membership benefits to a full spectrum of membership organisations including unions, societies, trade association and alumni groups.
The members' discount scheme will give you access to a whole host of family savings, lifestyle, shopping and travel discounts as well as limited time special offers.
More information about the discount scheme will be provided in due course.
Joint EIS/HITS Instrumental Music Teachers' Conference
14 November 2018, Sheraton Grand Hotel, Edinburgh
The EIS Instrumental Music Teachers' Network is working with Heads of IM Services in Scotland to develop a free joint conference for Instrumental Music Teachers.
This conference will provide an opportunity to celebrate and share current practice and explore what current narratives about 'excellence and equity in education' mean for music provision in schools, which members will know has been facing devastating cuts.
Speakers will be announced soon; the DFM has been invited to set music education in the wider context (attendance tbc). Workshop topics will include meeting additional support needs, using music technology and group teaching pedagogy.
To register please contact John Harris by 12 October 2018.
Holocaust Education Professional Learning Seminar
The EIS is organising a seminar for members to share practice in relation to Holocaust Education, to take place on the morning of Saturday 3rd November at The Lighthouse, 11 Mitchell Lane, Glasgow.
EIS members who have been working on this important area of the curriculum will explain the approaches that they have taken, both within the BGE and the Senior Phase, with opportunity for questions and discussion.
To book a place, contact Christina Starko in the EIS Education Department at HQ.
National Career Pathways Survey for Teachers
The Career Pathways Panel set up to advise the SNCT on the creation of more diverse career pathways within the teaching profession as a means of addressing the issues of recruitment and retention, is encouraging all teachers and student teachers to give their views by responding to a national survey.
The EIS will make a national submission to the call for evidence and is encouraging members to respond to the survey of teachers, emailed to all on the 12th September by GTCS, by the closing date of 25th October.
Knowledge Utilisation Mapping Study
The Robert Owen Centre for Educational Change at Glasgow University has been commissioned by the Scottish Government to look at the extent to which research and information is used by teaching practitioners in Scottish Education, explore how such information is used and identify what helps practitioners to use research evidence.
One part of the project involves inviting practitioners across Scotland to complete an online questionnaire that focuses on these topics.
In the survey your identity is not recorded, and all individual responses are treated as confidential and no respondent is identifiable.
Globe Education – 'Ways into Shakespeare'
The EIS will again be working in partnership with Globe Education to bring their 'Ways into Shakespeare' workshops to Glasgow on the 4th and 5th October 2018.
These interactive and inspiring workshops are aimed at upper primary and secondary English and Drama teachers and are suitable for teachers working with children and young people with additional support needs.
Three workshops will run over the two days with places limited to 25 teachers per workshop.
Copyright © 2018 EIS All rights reserved. If you do not wish to receive further e-bulletins please email membership@eis.org.uk with the title unsubscribe e-bulletin