Having trouble viewing the email below? Click here

| | |
| --- | --- |
| | March 2019 |
Last Chance to Vote!
The EIS Consultative Ballot on the new pay proposal closes on Wednesday 27 March.
The proposal involves a 3-stage deal comprising of 3% from April 2018; 7% from April 2019; and 3% from April 2020. The impact on pay scales of this combined offer can be viewed on our website.
The proposal also includes a commitment to tackle workload and other issues of concern for teachers. The fine detail of this is subject to further discussion but broadly speaking they represent a fresh opportunity to tackle these matters.
EIS Council recommends you vote to accept this proposal. If you haven't yet received your ballot paper please contact our membership department urgently at ballot@eis.org.uk or 0131 220 2268.
FELA ASOS Ballot
Time is running out for you to cast your vote in the statutory ballot for action short of strike.
Due to Colleges Scotland's intransigence showing our unity and determination becomes more important than ever as this will strengthen our position in negotiations. So please ensure you vote yes and post your ballot paper Today.
The next set of negotiations takes place on Friday 29 March. An update will be sent out as soon as possible following the meeting.
Council Elections 2019/2020
The EIS Council for 2019 – 2020 has now been confirmed.
The EIS President for 2019 – 2020 will be, Bill Ramsay, South Lanarkshire with Carole Thorpe, Aberdeen City as Vice-President.
Full details of the results of Council 2019/2020 can be found on the EIS website.
Pensions Update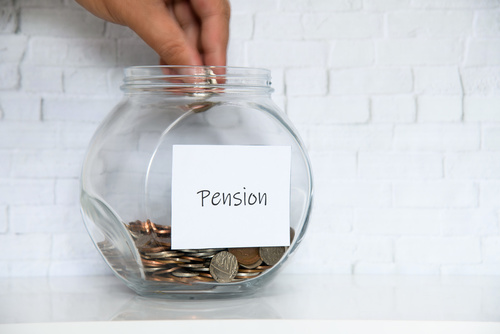 As members may be aware there have been legal developments regarding public sector pension schemes. This is as a result of the successful appeal by Judges and Firefighters against the transitional arrangements put in place following the pension scheme changes which were a consequence of the Public Service Pensions Act 2013.
The English Court of Appeal has held that the transitional arrangements which gave full protection to those within 10 years of the Normal Pension Age (NPA) (60 years at the time) and either tapered or no protection to other members are unlawfully discriminatory on the basis of age.
The UK Government is appealing the decision but if the appeal is unsuccessful, there will need to be changes to the Scottish Teachers' Pension Scheme to address this discrimination. Unfortunately, any rectification will not be retrospective, meaning that any changes will be implemented going forward. Such changes would also have cost implications for the pension scheme.
The EIS Salaries Committee is monitoring the ongoing situation and has been taking legal advice to assist with our approach to any proposed changes. Further updates will follow as the legal position develops and as Treasury's approach to scheme changes becomes clear.
Members who wish more information on pensions should see the newly updated pensions section on our website.
Challenging Sexual Harassment
A plethora of research has confirmed that sexual harassment is a problem in Scottish society, in all kinds of workplaces, including schools.
A TUC study found that 52% of women had experienced some form of sexual harassment at work; in the vast majority of cases, the perpetrator was a male colleague. Girlguiding Scotland found, in 2018, that just over 21% of girls and young women in Scotland aged 13-25 experience sexual harassment at school, college or university.
Sexual harassment is unwanted conduct related to a relevant protected characteristic in the Equality Act 2010, which has the purpose or effect of violating a person's dignity, or creating an intimidating, hostile, degrading, humiliating or offensive environment for that person. The EIS has new advice to support union members at all levels top challenge sexual harassment in educational establishments.
Supporting Transgender and Non-Binary Learners
Some children and young people within our education system do not identify with the sex assigned to them at birth. These young people may be transgender, or 'trans', which is an umbrella term for those whose gender identity or expression differs in some way from their sex.
They may use the term 'non-binary' (NB), to mean they do not identify exclusively as a boy or as a girl. These concepts may be new to some educators. Many schools have taken significant strides towards LGBT+ inclusion, but for some this landscape is still unfamiliar, and there are uncertainties about how best to support trans/NB learners.
The Scottish Trans Alliance, and LGBT Youth Scotland have produced comprehensive guidance on supporting transgender young people. Specific advice and information about supporting trans, non-binary & gender diverse applicants, students and staff in Further and Higher Education is also available, from the TransEdu project.
EIS Professional Learning Conference
An EIS Professional Learning Conference will take place on Saturday 11 May 2019.
This half-day conference will focus on Additional Support Needs. Professor Lani Florian, Bell Chair of Education at Moray House School of Education is confirmed as a keynote speaker and will be sharing her expertise in inclusive pedagogy.
There will also be a keynote session outlining and the findings of research commissioned by the EIS into local authority ASN provision. Further details regarding registration and workshops will be issued shortly.
Passionate about Professional Learning?
Do you feel strongly about access to interesting, relevant, high quality professional learning? If so, becoming an EIS Learning Rep could be an opportunity for you or someone you know.
The primary role of the EIS Learning Rep is to engage with and support members on professional learning issues, as well as to take forward the professional learning agenda in the workplace.
You can find out if there is a vacancy in your Local Association on our website. College lecturers can find out if there is a vacancy here.
Action Research Grants
The application process is now open for grants to support research to be undertaken in session 2019-20.
The purpose of the EIS action research grants is to facilitate both learning and action, and in doing so, offer teaching professionals the opportunity for personal and professional development through enquiry.
Grants of £500 are awarded and all EIS members are eligible to apply. The closing date for applications is 12 noon on Friday 26 April 2019.
PACT
PACT is a brand new joint EIS-Scottish Government initiative to deliver equity-related professional learning on a national scale.
Further information can be found on our website.
Student Event Sponsorship
Funding is available through the EIS for student teacher events taking place in Scottish Teacher Education Institutions.
If you know of any students currently on placement in your school, please ask them to contact the EIS Organiser covering their Institution for more information.
Organiser support
With the consultative ballot on the latest pay proposal currently open until 27th March, you may have questions that you would like support in answering.
If you do not have an identified rep in your school, EIS area organisers are available to visit. Alternatively, you can contact them by telephone or email.
Reps' Training
A gentle reminder to those participating in the 2019 spring Rep training in Edinburgh and Glasgow.
Module 2 will take place in Edinburgh on Thursday 28th and Friday 29th March at the EIS HQ.
Module 2 will take place in Glasgow on Thursday 30th and Friday 31st March at City of Glasgow College, Riverside Campus. You should receive an email reminder with further details from jcook@eis.org.uk.
If you are keen to discuss becoming a rep, please contact the Organiser responsible for your area.
If you have newly taken on Rep duties in your branch further EIS Rep and Health and Safety Rep training dates are available. You must be nominated for the training by your Local Association Secretary so please contact your Area Organiser for further information.
Copyright © 2018 EIS All rights reserved. If you do not wish to receive further e-bulletins please email membership@eis.org.uk with the title unsubscribe e-bulletin