Having trouble viewing the email below? Click here

| | |
| --- | --- |
| | August 2019 |
Message from the General Secretary
Dear Colleague
Welcome back to the first member e-Bulletin of the new academic year. I hope that you have enjoyed your break after what was undoubtedly a hectic session.
With the upcoming launch of our campaign to tackle excessive workload 2019-20 is set to be as busy as ever.
May I take this opportunity to thank you for your ongoing support of the union and our campaigning to defend the interests of Scottish teachers and Scottish education.
Best wishes,
Larry Flanagan
EIS General Secretary
Time to Tackle Workload
The Value Education, Value Teachers campaign has delivered a landmark settlement on pay that covers the period April 2018 until March 2021; a success built on a campaign of member activism.

In an EIS survey, over 12,000 responses from members highlighted the need to tackle workload as a priority. And so as we enter the new session the EIS will be progressing with our campaign to tackle workload issues.


New Teaching Resources- Palestine and Israel, Understanding the Conflict
A skills based resource focused on the conflict between Palestine and Israel is now available. Initially started as a joint production with various partners, including Education Scotland, the EIS assumed ownership of the resource in order to make it available to as many teachers as possible.
In a turbulent world with many conflicts, it is essential that pupils are equipped to navigate contested topics, evaluate evidence and arrive at their own conclusions.
The materials, containing both Student and Teacher Guides as well as links to relevant film and other media, are pitched at CfE Levels 2/3 and Levels 3/4, for use in both primary and secondary. They are of most interest perhaps in the teaching of Social Studies, Literacy and English, and Citizenship.
The resource, which can be adapted by teachers to suit the needs of learners as appropriate, can be found on the EIS website.
Scottish Learning Festival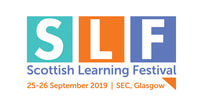 EIS Seminar - Thursday 26 September 14.30- 15.15
The EIS is hosting a Seminar - The PACT Project on professional learning – an EIS and Scottish Government partnership empowering schools to stand together against Poverty. This seminar highlights the work of the EIS, Scottish Government supported, anti-poverty PACT Project - developing a country-wide, whole-school, professional learning offer to further pro-actively support learners from low-income families. Within an ethos of combining increased understanding with practical action, the seminar offers research evidence, first-hand experiences and engagement opportunities.
Scottish Government and the EIS – Shared Objectives for Scottish Education John Swinney MSP, Deputy First Minister and Cabinet Secretary for Education and Skills, and Larry Flanagan, General Secretary of the EIS - Wednesday 25 September 15.15 - 16.00
This is a chance to hear from John Swinney MSP, Deputy First Minister and Cabinet Secretary for Education and Skills, and Larry Flanagan, General Secretary of the EIS, on their shared agenda for education in Scotland, as agreed at the recent International Summit on the Teaching Profession (Helsinki 2019). They will reflect on the empowering schools reform, the importance of teacher agency and tackling key issues, including workload.
Facing Up to Child Poverty
The first-hand experiences of teachers have been instrumental in driving the high-profile EIS Face Up to Child Poverty Campaign so far.
Once again, we need your views on how poverty is affecting the lives of the children that you teach, and on what's being done in schools and local authorities to counteract the impact of low income on children's education.
Please take 15 minutes or so to complete the latest survey of EIS members on the impact of poverty on children's education.
Refreshed EIS Advice on Education Scotland Inspections
The EIS has updated advice to members on Education Scotland inspections, taking account of the recent changes that there have been to the procedures surrounding them. Both general and sector-specific (Primary/Nursery, Secondary and Special) advice is available on the EIS website.
Professional Learning Opportunities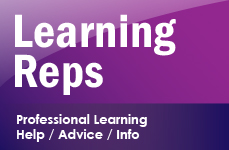 A new selection of Professional Learning courses, funded by Scottish Union Learning, will take place from September to December 2019. Please see below for information on confirmed courses for September, and how to book your free place.
Addressing Sexual Harassment in School

s

will take place on Saturday 7

th

September in Edinburgh.
Developing Awareness of Young People's Mental Health Needs for Secondary Teachers and Further Education Practitioners

will take place on Saturday 14th September in Edinburgh and on Saturday 5th October in Aberdeen.
Leadership Towards Management for Women Teachers and Lecturers

will take place on Friday 20th September in Glasgow, and in October.
Building Teacher Leadership for Secondary School Teachers

will take place on Saturday 21st September in Glasgow.
Leadership Towards Management for BME Teachers and Lecturer

s will take place in Inverness during September, date to be confirmed, and on Saturday 26th October in Edinburgh.
Conflict Resolution for Restorative Practice

will take place on Friday 27th September in Galashiels.
For more information on these courses and how to register, please visit the EIS website.
Free Training: Equality Rep Stage One Course
Creating a fairer society where people are not discriminated against because of their ethnicity, their sex, gender, disability, age, sexuality or religion is a core trade union value. Union Equality Reps play an important role in promoting equality and social justice in educational establishments.
The EIS is providing free Stage 1 training for new Equality Reps on Friday 13th September and Friday 8th November 2019 in Edinburgh, from 10am-4pm each day, with lunch provided. There are still spaces available. Interested members should seek approval from their LA/Branch Secretary as soon as possible to take part. Equality Rep training requires a 4-day commitment; a 2-day Stage 2 course will follow, dates tbc.
Members can find out more about this important role on the EIS website; or they are welcome to contact National Officer Jenny Kemp for an informal chat (jkemp@eis.org.uk). No previous experience in the union is required.
Current Vacancies
We are currently recruiting for the role of Area Officer based in our Glasgow Area Office.
Duties of this post will include representation of individual members in grievance and disciplinary matters, recruitment and retention of members, training, negotiations with employers, and the provision of organisational support to a number of the Institute's local associations.
Applications must be made by completing the application form on our website. Closing date is 12pm Thursday 29 August.
EIS Extra
EIS extra cards were mailed out with the February 2019 edition of the SEJ.
The EIS Extra member benefits scheme will give you access to a whole host of offers and discounts. Whether you are looking to save at the supermarket till, booking a new holiday or after a new deal on your insurance, EIS Extra member benefits will have an offer for you.
Copyright © 2018 EIS All rights reserved. If you do not wish to receive further e-bulletins please email membership@eis.org.uk with the title unsubscribe e-bulletin