Having trouble viewing the email below? Click here

| | |
| --- | --- |
| | November 2019 |
Time to Tackle Workload Campaign
Advice has been sent out to school reps on taking forward the Time to Tackle Workload campaign by initiating a school audit of excessive workload drivers, such as forward planning and assessment recording, and agreeing within an empowered school agenda what can be cut in order to reduce workload.
A number of schools have already started this process by using the additional inset days, agreed as part of the pay deal, for this purpose.
This material is available on the workload section of the EIS website.
Welcome to Scotland
The EIS has produced a suite of educational packs to welcome young people from migrant and refugee families into Scottish schools.
The Welcome Packs are specific to three age ranges (P1-P4, P5-S3 and S4-S6), and are designed to inform young people and their parents of their rights as pupils/students in Scottish education and to convey a positive, welcoming message to the young people about Scotland as their new home.
The booklets included in the packs aim to give newly arrived young people and their families some information about school education in Scotland, as well as some background about Scotland itself by way of introduction to the country.
Young people will soon receive these in packs, being specially put together according to age group and which will also contain welcome gifts from the EIS and the American Federation of Teachers.
Distribution and delivery of the packs to schools is being arranged in conjunction with local authorities.

Part-Time Subscription Rates
If you have recently changed your working hours and have not informed the EIS membership department, you may not have been charged the appropriate subscription rate.
If your working hours have changed recently please update your membership details on the MyEIS section of the website.
Work with Us
We are currently recruiting and have the following 3 vacancies:
National Officer - Equality
National Officer - Education
EIS Organiser - Mat Leave Cover
As a trade union employer, the EIS is committed to the principles of social justice and equality. We therefore welcome applications from women and men of all ages; black and minority ethnic people; disabled people; and lesbian, gay, bisexual and transgender people, to work with us.
All applications must be made by completing the relevant application form on our website.
Professional Learning Opportunities
A selection of free, one day and twilight Professional Learning courses will take place throughout November 2019 to February 2020. The courses cover various different topics including:
Additional Support for Learning
Building Teacher Leadership
Conflict Resolution
Health and Wellbeing
Please visit the EIS website to find a list of all the courses available and to book your free place.
EIS Extra - Member Discount Scheme
As an EIS member, did you know you can save up to £480* per year by using EIS Extra?
Simply register or log in to your account to access these fantastic membership benefits at www.eis-extra.org.uk
Not only can you access special promotional offers and discounts, you can also earn instant cashback up to 8% when adding credit to a reloadable card or voucher, as well as online cashback with over 2,000 retailers.
In addition, you can also enter the FREE monthly Lotto draw to be in with a chance of winning up to £3,000. So what are you waiting for? To find out more about EIS Extra, simply login or register today to start saving!
The Reloadable Cards provide you with a quick and easy way to earn cashback every time you shop by simply loading funds to those retailers' cards where you shop regularly.
You could earn up to 8% cashback at high street retailers such as B&Q, Currys PC World and Debenhams. Or save up to 6% on your grocery shopping at Sainsbury's, Tesco, ASDA and M&S.
Late Notice Changes to Courses in Biology, Chemistry and Physics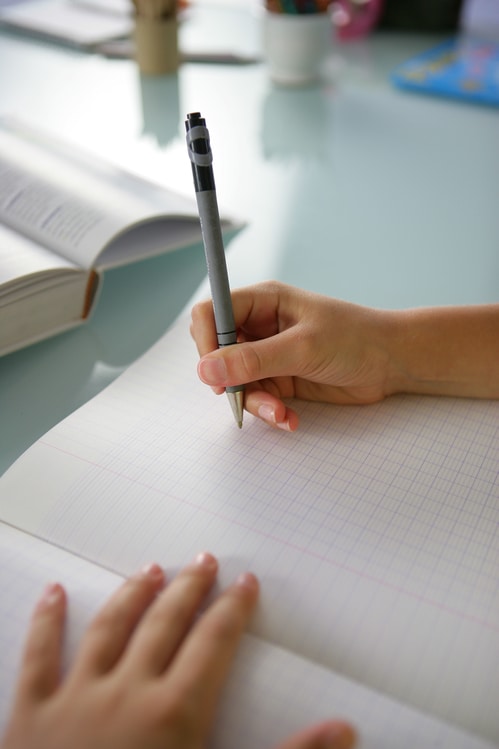 In recent weeks, a number of complaints have been raised with the Education Department about workload-generating, late notice changes by the SQA to assessment arrangements for elements of coursework in Biology, Chemistry and Physics, which in many cases, had already been overtaken.
Subsequent dialogue between the EIS and the SQA has resulted in the following outcomes:
Any centre that has already undertaken the assignments, using the previously issued assessment information, will not need to redo this work.
Centres submitting assessments that were undertaken by candidates under the previous assessment arrangements, should contact the relevant SQA Qualification Manager to ensure that there is a record of the fact that the assignments were done under these older arrangements.
The SQA will communicate this information clearly to teachers.
The EIS will discuss the matter of late-notice changes to courses and associated assessment, and the workload implications of these, at the forthcoming EIS-SQA liaison meeting.
Go Green - Opt-Out of the paper SEJ
The EIS Council has recently passed a number of Motions related to climate change action and approved proposals aiming to reduce our carbon footprint. A part of this initiative is to provide the option for members to receive an electronic copy of the SEJ.
To opt-out of a printed copy of the SEJ please complete the form on our website. Members opting out of the printed version of the SEJ will instead receive an email with a link to each new online edition of the SEJ upon publication.
Also, if you no longer wish to receive an EIS diary please contact the Membership Department at EIS HQ.
Win a £250 Experience Day gift card with Cornmarket!
Cornmarket insurance are giving you the chance to win a £250 Experience Day gift card in their exclusive competition for EIS members. But you need to be quick as the closing date is 31/11/19.
Click the link below to enter and good luck to all.
St Andrew's Day March and Rally 2019
The annual STUC St Andrew's Day March and Rally is taking place on Saturday 30th November. The March will assemble at 10.30am in Glasgow Green, marching off at 11.00am to Adelaide's Auditorium, Bath Street, where there will be a rally of speakers from 12 noon.
The EIS has redoubled its efforts in recent years to encourage turnout at this demo. This year, we're aiming for another strong demonstration of EIS members' unwillingness to allow racism and fascism to take hold in our communities, our schools, our colleges and universities.
Copyright © 2018 EIS All rights reserved. If you do not wish to receive further e-bulletins please email membership@eis.org.uk with the title unsubscribe e-bulletin