Tuning Up
A highly successful conference of Instrumental Music Teachers was held in Edinburgh's Barcelo hotel on 26 February.
Addressing the event were well-known education consultant David Cameron, Alan Armstrong from Learning and Teaching Scotland, Professor David Smith from the University of Aberdeen and the EIS Instrumental Music Network convener, Mark Traynor.
At the Conference EIS President Kay Barnett launched a refreshed version of the Charter for Instrumental Music, which aims to promote and support music education in Scotland's schools.
The new Charter is being sent to every school in Scotland to support the vital work of Instrumental Music Teachers across Scotland.
As local authorities across Scotland struggle to balance their budgets, it is vital that core music education services are maintained in schools.
The EIS Charter highlights the value of music education to pupils, and calls for proper support and funding for its provision in all schools.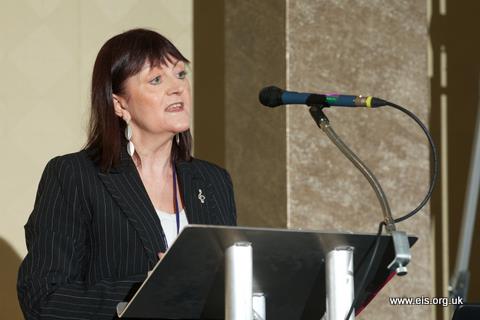 EIS President, Kay Barnett welcomes delegates to the IMT Conference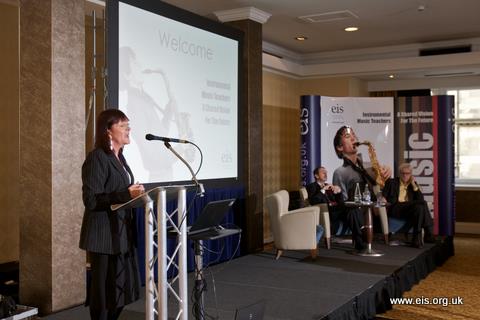 The President introduces the morning speakers, David Cameron an independent consultant and Alan Armstrong from Learning and Teaching Scotland.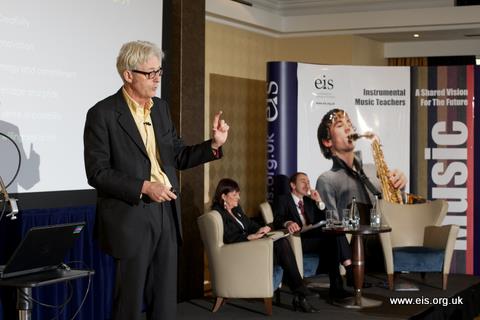 David Cameron giving his very entertaining presentation on Creativity, Music and Curriculum for Excellence.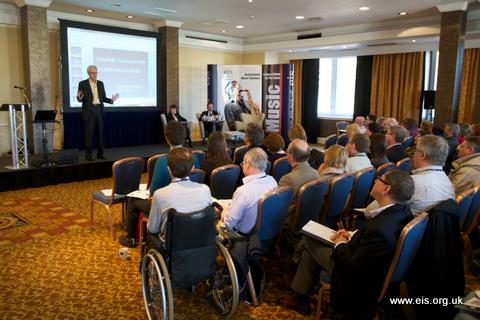 Delegates enjoy David Cameron's presentation.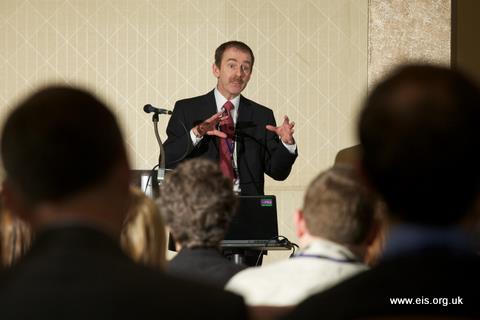 Alan Armstrong emphasises a point during his presentation.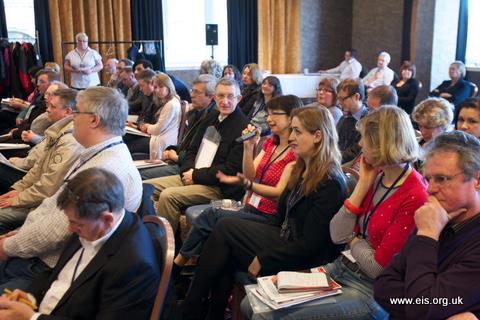 One delegate asking a question during one of the plenary sessions.
David and Alan enjoy a Q&A session.