Friday 4 March 2016
Further Education college lecturers across Scotland are to embark on a programme of sustained strike action, following an overwhelming result in a statutory industrial action ballot organised by the EIS.

Lecturers in colleges across Scotland will commence strike action on Thursday 17 March in support of the EIS Further Education Lecturers' Association (FELA) campaign for fair pay in all colleges as set out in the 2015-16 pay claim.
The EIS ran a statutory ballot of its members in colleges across Scotland over a 3-week period.
The voting period ended this morning, and the final results have now been announced, with 87.6% of those voting backing strike action, on a 61% turnout.
Also today, in a separate development, individual strike ballots at three Glasgow colleges that have refused to sign up for the national bargaining process, have also returned overwhelming results in favour of strike action.
Lecturers at City of Glasgow College voted 99% in favour of a strike, on a 68% turnout. At Glasgow Clyde, lecturers voted 92% in favour, on a 68% turnout. And, at Glasgow Kelvin, lecturers voted 95% in favour, on a 61% turnout.
While the individual disputes at each college are separate and distinct from the national dispute, the programmes of action will follow the same timetable in each case.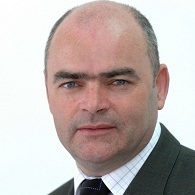 Commenting following the ballot results, EIS General Secretary Larry Flanagan said, "These are overwhelming ballot results, which clearly demonstrate the depth of frustration that lecturers are feeling over the lack of progress towards equal pay.
"Lecturers were promised a return to national bargaining, and clear steps to deliver equal pay in all colleges across the country. In reality neither of these promises has been delivered and lecturers feel angry and betrayed.
"These feelings have been reinforced by colleges abandoning the negotiations and imposing a pay uplift, while other colleges have refused to take part in negotiations at all. These emphatic votes for strike action are the result of broken promises that were made to lecturers."
EIS-FELA President John Kelly added, "Scotland's lecturers have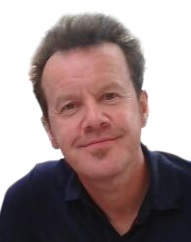 sent a very clear message to college management and to the Scottish Government that they are not prepared to accept broken promises on national bargaining and equal pay.
"The lack of any meaningful offer on fair pay from college management, coupled with the facts of imposing the pay offer and that many colleges have not even taken part in this supposed 'national' bargaining process, demonstrate the chasm that exists between what lecturers were promised and the current position.
"We are not going to take it any more, with the result that our members will commence industrial action and will continue to strike until the promises that were made to us are delivered by colleges and the Scottish Government."
Timeline
October 2014:

EIS Pay Claim for 2015-16 lodged at the NJNC

March 2015:

Employers Pay Offer to EIS of 0%

May 2015:

EIS lodges dispute over a failure to agree

May 2015:

Employers Offer 1% unconsolidated

August 2015:

EIS rejects Employers' Offer

October 2015:

Employers Offer 1%/£300 consolidated, which EIS rejects

December 2015:

EIS notifies Employers of its indicative ballot in which 92% of lecturers supported strike action in pursuit of the pay claim

February 2016:

Employers notify EIS by email that they will impose the 2015-16 pay offer made in October 2015
Lecturers at the following colleges (i.e. those that have signed the NRPA) were balloted in the national strike ballot:
Ayrshire
Borders
Dumfries & Galloway
Dundee & Angus
Edinburgh
Fife
Forth Valley
Inverness
Lews Castle
Moray
NESCol
New College Lanarkshire
Perth
South Lanarkshire
West College Scotland
West Lothian
Lecturers at the following colleges were balloted, in individual local disputes, over their college's failure to sign up to the NRPA:
City of Glasgow
Glasgow Clyde
Glasgow Kelvin