The AGM is the "sovereign body" of the EIS. It meets in June, and the venue varies from year to year.
Around 350 delegates elected by local associations and the self-governing associations, (ie EIS-ULA and EIS-FELA) attend the AGM

Local association representatives are elected, where necessary, by secret ballot

The 125 members of the Council are automatically delegates at the AGM

The AGM discusses motions and approves the Council decisions for the previous year
It is important for members in schools to be aware that delegates appointed from local associations, or equally individual EIS Council members, speak as representatives of their local associations and, therefore, on behalf of the membership within that local association.
It is therefore important that as many members as possible become involved in the process of electing AGM delegates and attend meetings where AGM delegates are to be appointed or where AGM motions are to be discussed.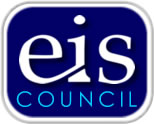 National Council
The Council of the EIS is the principal executive committee.
It meets around five times a year usually in Edinburgh and also at the AGM. It is the main decision-making body of the EIS outwith the AGM.
There are around 125 members of the council elected directly by EIS members in local associations and also by members of the EIS self-governing associations, ie EIS University Lecturers' Association (ULA) and EIS Further Education Lecturers' Association (FELA).
Council Elections are by secret ballot. Current President and Vice-President are listed here.