On Friday, 29th March, the EIS Emergency Committee approved three further days of strike action which will take place on:
Wednesday, 8th May - SUSPENDED
Wednesday, 15th May
Thursday, 16th
The Committee also approved the request for action short of a strike, comprising of the 'withdrawal of goodwill' and a 'resulting boycott', to commence from Monday, 15th April.
Guidance for members around both forms of action is provided below. Please contact your Branch Secretary or the EIS FELA Department for more information.
Withdrawal of Goodwill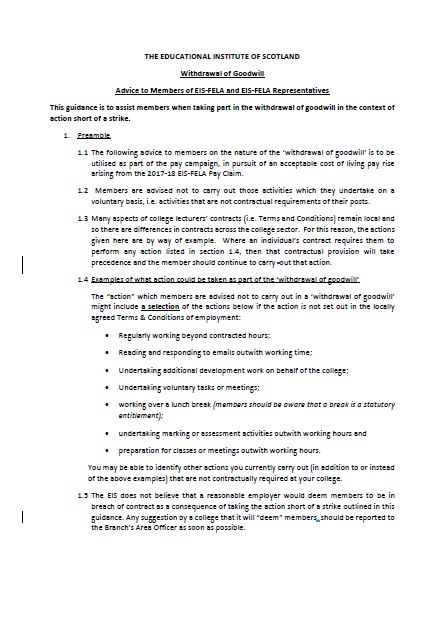 Resulting Boycott