College lecturers across Scotland have voted overwhelmingly in favour of escalating their programme of industrial action as an ongoing pay dispute intensifies.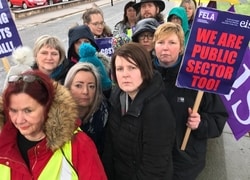 Members of EIS-FELA have already taken four days of strike action as they seek a fair cost of living pay increase from College management. Now, in a ballot that closed at lunchtime today, EIS-FELA members have also backed a move to other forms of industrial action – including a boycott of inputting assessment results into college management systems.
Commenting, EIS General Secretary Larry Flanagan said, "Today's ballot result confirms that Scotland's College lecturers remain fully committed to the EIS-FELA campaign for a fair cost of living pay increase."
"The turnout in this ballot is actually higher than the turnout in our previous ballot for strike action, providing clear evidence that the mood amongst college lecturers is hardening."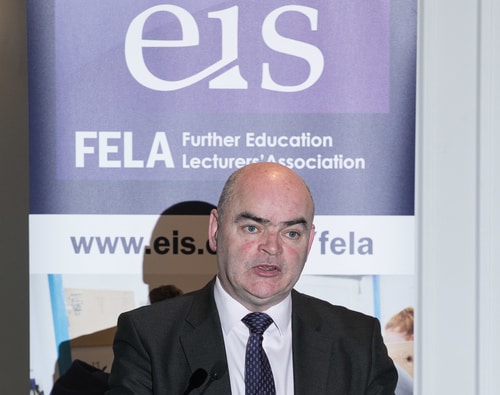 "This ballot result also proves that the recent claim from Colleges Scotland that support for the campaign was waning is simply misleading propaganda from an organisation which seems to be more interested in attempting to union-bust than reach a settlement."
Mr Flanagan continued, "EIS-FELA have attempted to negotiate in good faith throughout this process, and continue to ask only for a fair pay settlement in line with public sector pay policy."
Mr Flanagan added, "The question must be asked as to whether Colleges Scotland genuinely want to resolve this dispute. The EIS-FELA annual conference recently passed a unanimous vote of No Confidence in Colleges Scotland, and called for the Scottish Government to intervene in the dispute."
"Colleges are part of our public sector education system and Scottish Government has a responsibility to lecturers and students."
Mr Flanagan also added, "It is interesting to note, in media coverage today, that Colleges Scotland has said it does not want more government money to help finance a pay rise for lecturers!"
"This is not the action of an organisation working in good faith towards an agreement, but a clear and deliberate attempt to break union solidarity while ensuring the continuation of a dispute that college lecturers and students alike are eager to see resolved."