The EIS has warned that governance changes to the running of Scottish schools may increase the risk of Instrumental Music Services being eroded across the country.
The provision of instrumental music tuition has been decimated in recent years, as local authorities cut back on elements of education not protected by statutory requirements; £1M was cut from IM services in 2016/17.
The EIS fears that the situation may grow even worse if governance changes and continuing budget cuts combine to further threaten music education.
Who pays plays
Commenting, EIS General Secretary Larry Flanagan said, "We would urge the Scottish Government to take steps to protect Instrumental Music in our schools. In recent years, there has been an ever-widening postcode lottery of instrumental music provision.
"A growing number of local authorities have made substantial cuts to their instrumental music service, with the loss of instrumental music teacher posts and fewer opportunities for young people to access instrumental music tuition.
"Added to this, wide variations in charging policy have emerged across Scotland so that, in many local authority areas, it is becoming a case of 'Who pays plays' with regard to instrumental music. Currently, 22 out of 32 local authorities levy some level of charge for pupils accessing instrumental music tuition – creating a clear barrier to entry for many young people.
"Among local authorities that charge for tuition, the average fee for group lessons in 2017/18 (£212 per pupil, per year) increased by approximately 4.7% on 2016/17 fees."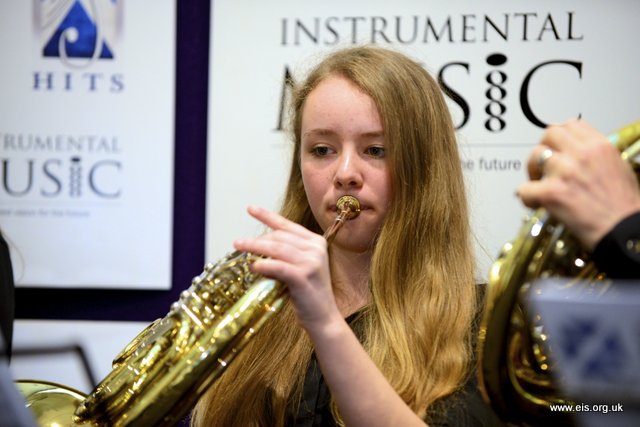 Mr Flanagan added, "Potential reorganisation, as a result of the Governance Review, could make the situation worse. With more decisions devolved to school level, and with increasingly scarce school resources, an even greater postcode lottery of provision may emerge within individual authorities as Headteachers make increasingly difficult decisions on how to balance budgets.
"It is time for the Scottish Government to act to protect the tradition of instrumental music tuition in our schools either by providing ring-fenced funding to protect this service or introducing a statutory entitlement for young people.
"Learning how to play an instrument is invaluable to individual pupils including in terms of increased self-confidence and in the ability to work collectively with others. Action to protect provision would preserve, also, Scotland's proud cultural tradition of excellence in all types of instrumental music and song."