At the EIS Professional Learning Event 'Taking Pride in Teaching LGBT+ Young People', Stonewall Scotland Empowerment Programmes Officer Cat Telford provided an interactive, hour long workshop around Inclusive Education.
Stonewall offer a range of free and member only resources, including policy guides, videos, promotional materials, and books to support the development and delivery of LGBT+ education.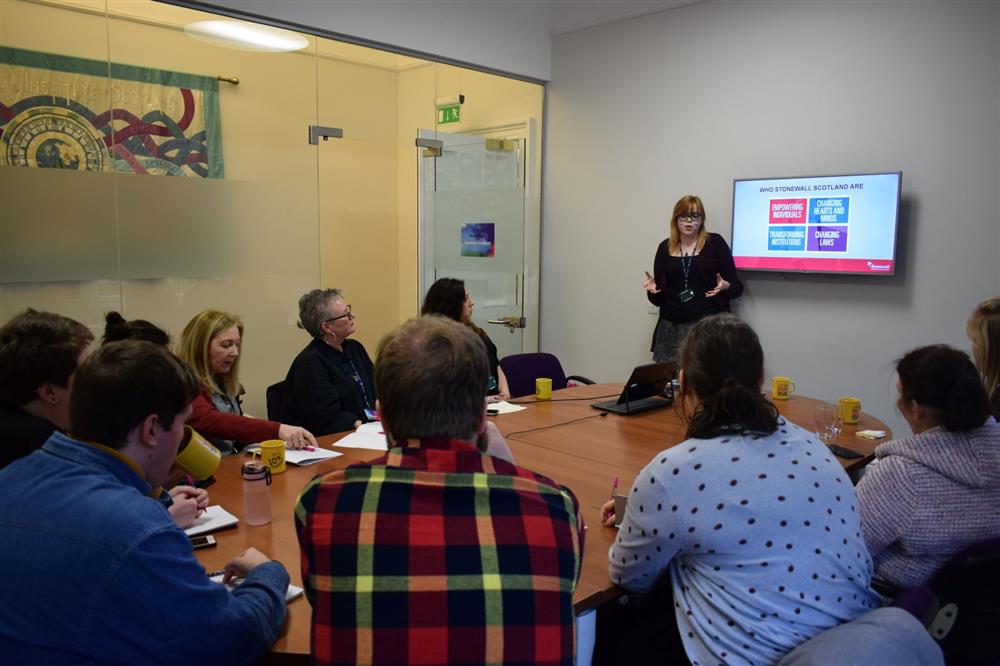 Key learning from the workshop were:
We need a shared language we all understand and respect in order to have inclusive chats about LGBT+.
It is important to recognise intersecting discrimination, for example, sexism and race.
Think about the representation of groups around the classroom – e.g. posters, example questions, and how LGBT is visible in the learning area.
It is important to visibly stand up to bullying. With the understanding a lot is done behind the scenes, it is beneficial for young people to witness immediate actions.
Click the slide below to access the workshop presentation.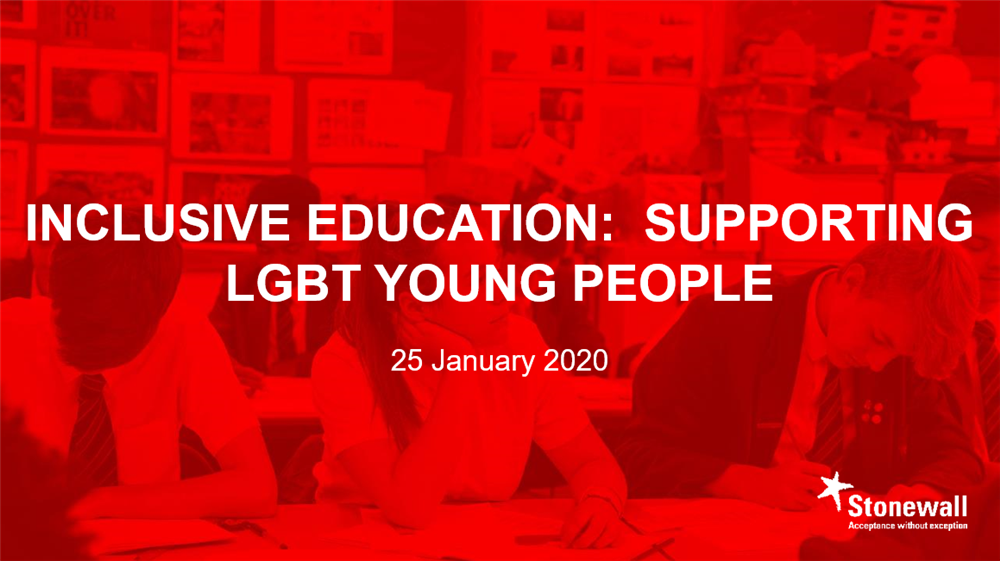 Further resources can be found via https://www.stonewallscotland.org.uk/schools-colleges