College lecturers will stage their second day of strike action over pay.
The strike action is the result of a long-running dispute, in which members of EIS-FELA are seeking a fair cost of living pay increase. Scotland's Further Education Lecturers have not received a cost of living pay increase for almost three years, since April 2016.
The EIS amended pay claim for lecturers (based on the Scottish Government's public sector pay policy for the period 2017-20) mirrors the pay deal agreed between the Employers and support staff unions.
The Support Staff pay deal cost over £31.2m over 2½ years and was deemed "affordable" by Colleges Scotland. The EIS's current pay claim costs £31.5m and lasts around 6 months longer – and yet the Employers (Colleges Scotland) deem it "unaffordable".
Since the first day of strike action, in a meeting last week, the EIS further amended its position, and offered to suspend today's strike. The Employers turned this offer down.
Commenting, EIS General Secretary Larry Flanagan said, "In hope of reaching a negotiated agreement, the EIS recently submitted an amended proposal which we believed would be likely to break the impasse."
"At the time of submitting this proposal, we also offered to suspend today's strike action. Sadly, this offer was not taken up by Colleges Scotland. It is disappointing that Colleges Scotland seems content to allow further strike days happen rather than seeking to settle this dispute".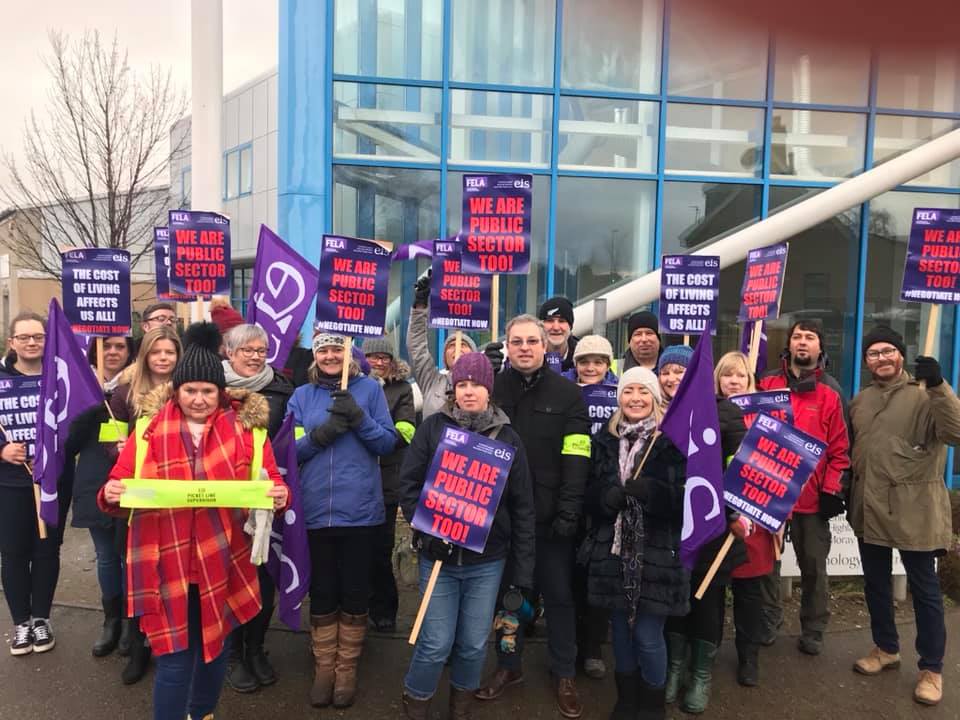 Mr Flanagan added, "The EIS is asking only for a fair cost of living increase, similar to that already awarded to college support staff and also in-line with public sector pay policy. Management's claims of unaffordability of our claim have already been shown to be based on some rather questionable calculations."
"The actual costs of the award to support staff and our pay claim for lecturers are practically identical, yet Colleges Scotland continues to push the fantasy that one claim is affordable and sustainable while the other is unaffordable and unrealistic."
Mr Flanagan added, "The 2017 NJNC Agreement delivered harmonised pay for lecturers throughout the college sector, and some national conditions of service. It established equal pay for equal work and was not a cost-of-living pay uplift. Seeking to conflate the issues is disingenuous, at best."