School's Almost Out! Celebrate Pride!
Thursday 17th June 2021, 5pm - 7.30pm
Online event (Zoom)
The EIS proudly presents 'School's Almost Out! Celebrate Pride!', an evening of brilliant LGBT performances to celebrate Pride and the end of the school year.
The pandemic has seen two years of cancelled Pride events, and has overall had an enormous impact on the LGBT community, as well as many performers losing income. The EIS are pleased to host a fantastic line-up of Scotland-based LGBT artists which includes spoken word/poetry, play excerpts, drag and music performances.
This is a fantastic opportunity to unwind and have fun, so put your feet up and take a well-deserved break. The event is free and open to all members, and participants are welcome to include any members of their household in the celebration.
School's Almost Out! Celebrate Pride! will be hosted by the fabulous Lady Rampant and will feature dramatic performances, poetry, music and drag.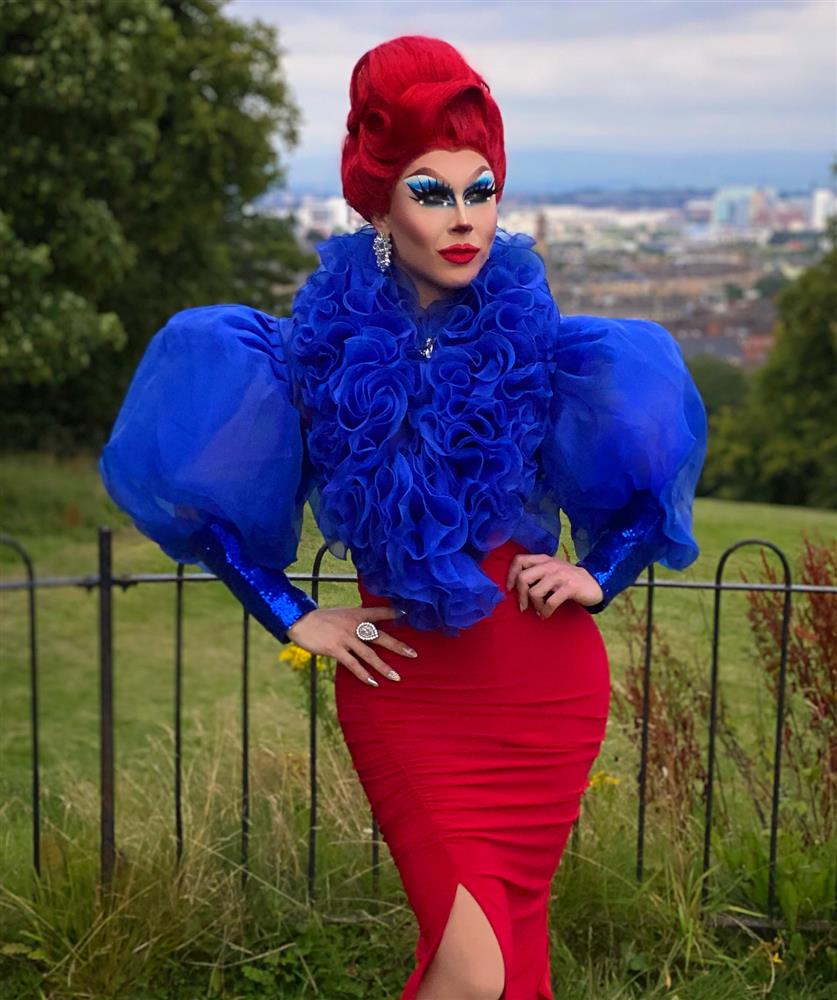 Introducing Scotland's lioness, it's Lady Rampant! This high-heeled activist uses her two law degrees to influence her performances and frequently works with third sector organisations, the Scottish press and politicians advocating for LGBTQ+ equality. As such, she won Best Political Queen at the Glasgow Drag Awards 2020. Talent, humour and intelligence all wrapped into one, she has earned her spot as Scottish Drag Royalty.
Gray Crosbie is a Glasgow based poet who performs regularly at poetry events and cabaret nights around Scotland. Their writing has been published in various anthologies and literary magazines, and as poetry films on BBC The Social. Their pamphlet of flash-fiction "Love, Pan-Fried" was published in 2019 by Knight Errant Press.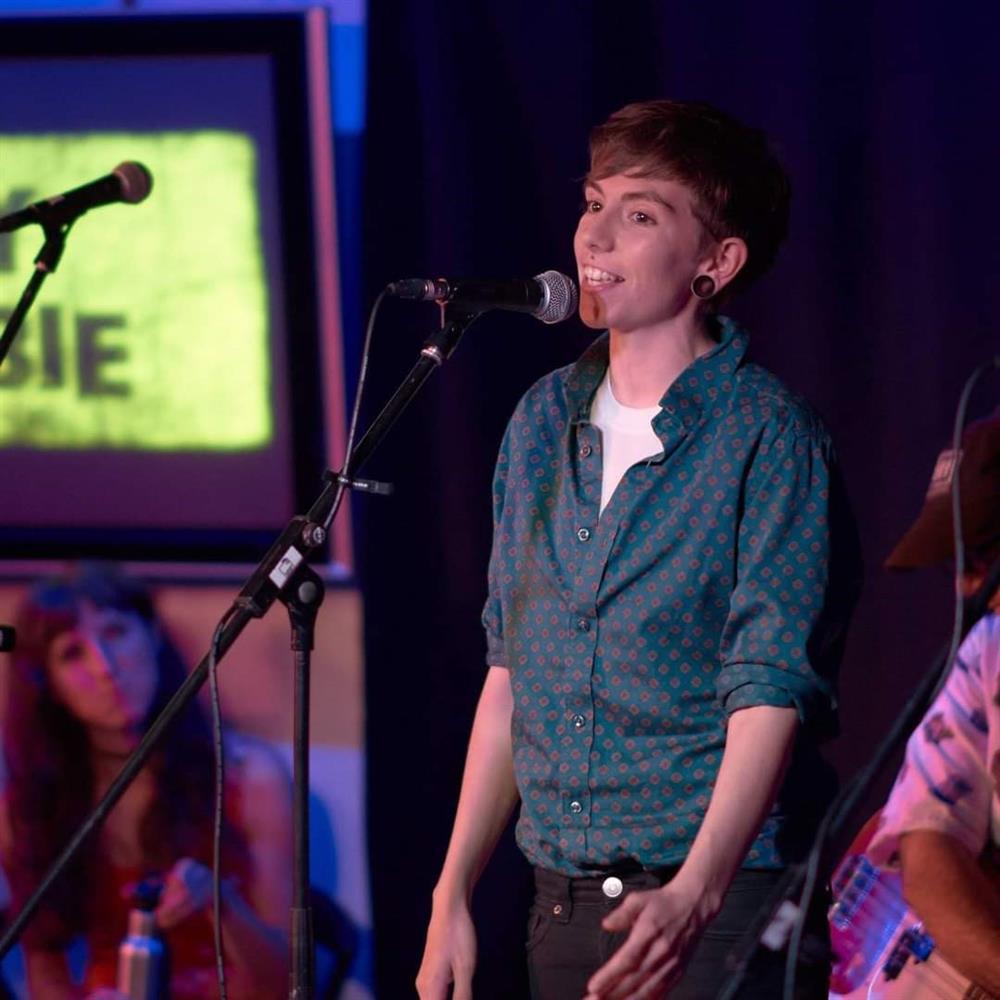 Janette Ayachi is a Scottish-Algerian poet, whose work has been published in many literary journals & anthologies. Janette will be performing a specially curated 15-minute set for the event, reading from a mixture of old & new poems to celebrate the family circuit of Pride & all its bounty.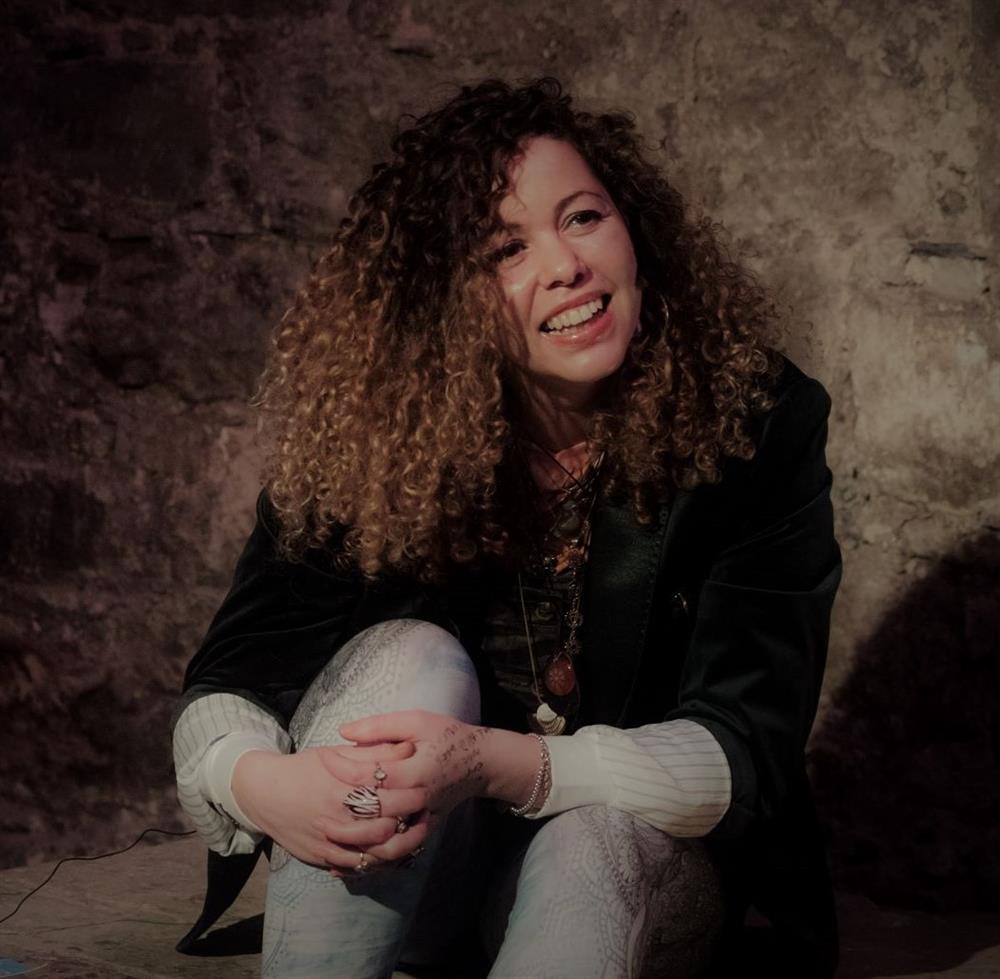 Jo Clifford is a playwright, performer, proud father and grandmother based in Edinburgh. She is the author of over 100 plays in every dramatic medium, many of which have been performed all over the world. Jo will be performing 2 extracts from her "The Gospel According to Jesus, Queen of Heaven". This play invites us to imagine Jesus coming back to earth in the present day as a trans woman.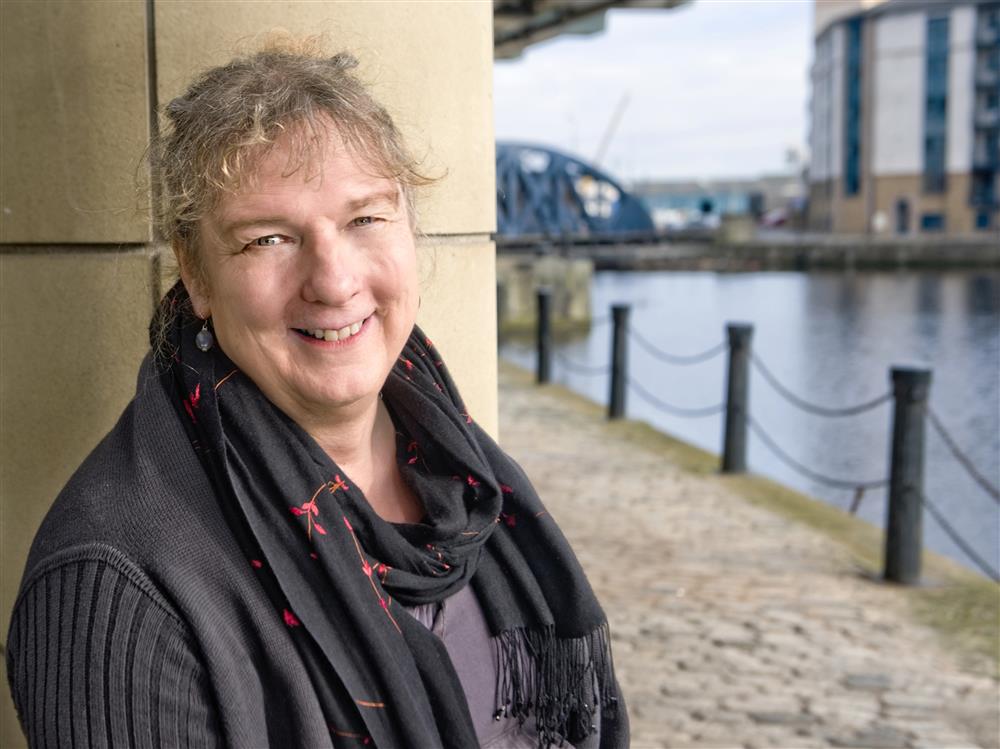 Music from HouseKind - Trad-inspired folk with indie undertones, built on poetically-told stories. A journey through a world equal parts cosy, uncanny and mysterious.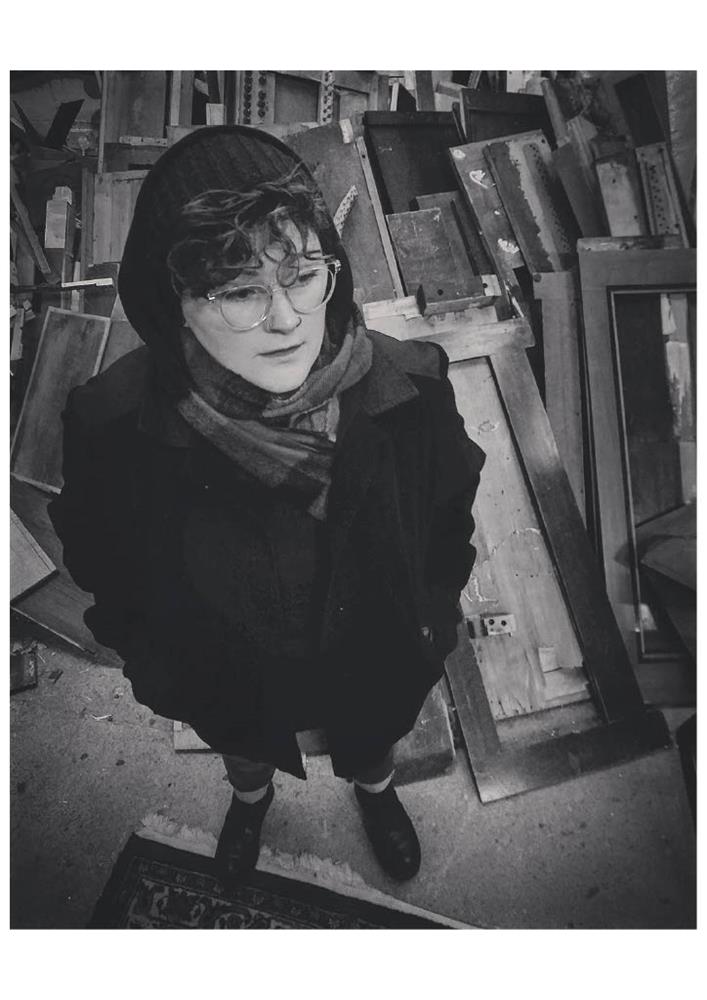 Mystika Glamoor is the surrealist socialist socialite, and the high priestess of Edinburgh drag! Hostess of the weekly show GLAMOOR (pre pandemic), she has spent lockdown working on a variety of shows and performances to entertain the community, as well as becoming the co-owner of Edinburgh's new sober queer space, Greenwood!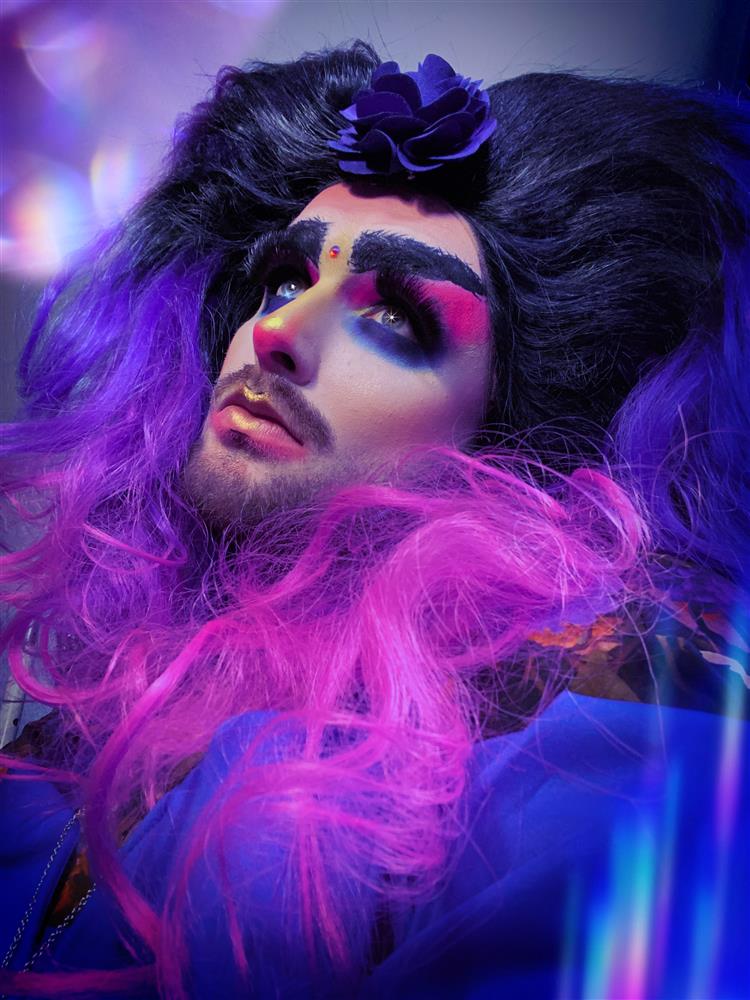 Please register your interest via the online booking form.
Please note, this event is open to EIS members only.
If you have any questions, please contact Natalie at ncarroll@eis.org.uk.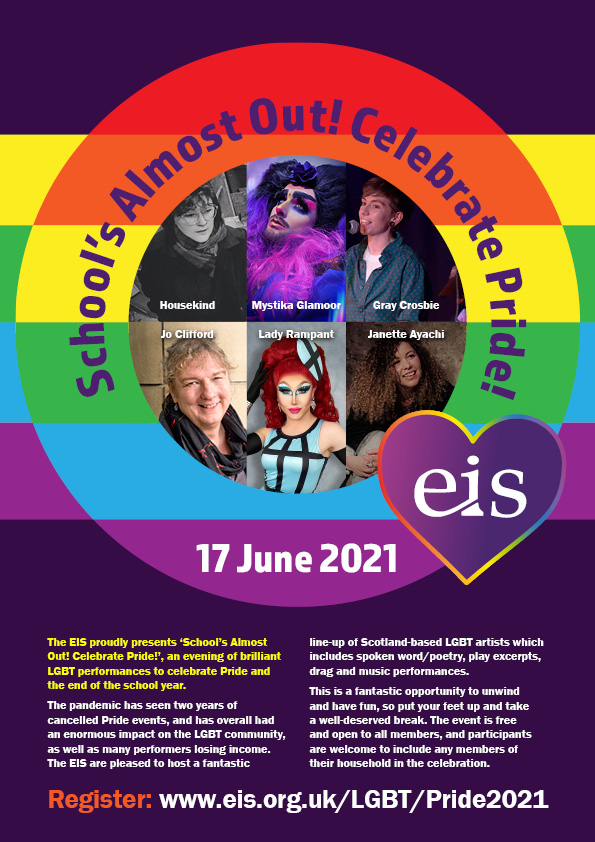 Download the poster here.