The EIS has welcomed a £15 million Scottish Government investment to recruit approximately 1000 pupil support assistants to work with children with additional support needs (ASN), but warns there is still an urgent need for ASN specialist teachers.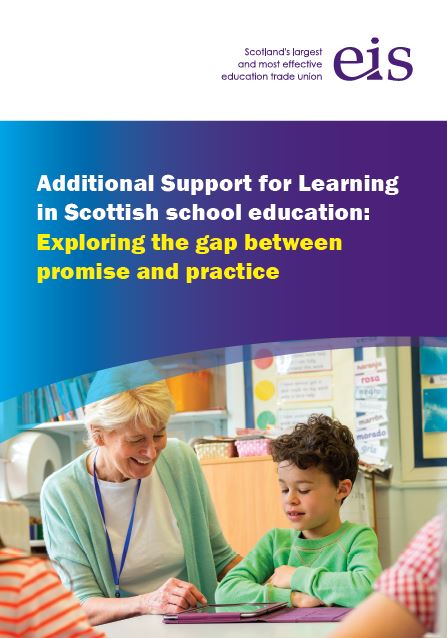 Commenting, EIS General Secretary Larry Flanagan said, "This investment is very welcome news. Just before the summer we presented the Deputy First Minister with our report which highlighted that in most parts of the country ASN requirements are not being met.
"Between 2010 and 2018 there was a 23.5% reduction in the number of ASN teachers in the secondary sector and a 45.5% reduction in the primary sector."
"This is of huge concern to Scotland's teachers as shown in a recent EIS member survey, where over 78% of respondents stated that there was inadequate provision for children with ASN in their school."
Mr Flanagan added, "While this investment will go some way towards alleviating members' concerns around ASN provision, the EIS is clear that there needs to be a significant increase in ASN specialist teachers in Scotland's schools."
"Years of austerity have affected the education sector with ASN provision being unfairly cut. Many specialist ASN posts have disappeared which negatively impacts both pupils and staff who have to cope with the additional workload."
"The number of young people with Additional Support Needs is increasing. These pupils deserve the necessary level of resources and specialized staff to meet their needs. Every child deserves to be fully engaged and involved in their school."