The EIS has secured almost £230,000 in compensation settlements for members injured at work over the past year.
The payments were awarded for a wide range of workplace injuries, including those caused by accident, assault or poor working environment. This figure is significantly lower than in 2017 of more than £450,000.
Commenting, EIS General Secretary Larry Flanagan said, "It is cold comfort reporting on the amounts of injury compensation that the EIS has secured for its members over the course of the year."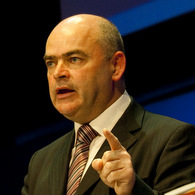 "Whilst the sums involved represent success for the EIS in pursuing appropriate compensation for injuries suffered at work, our desire is to eventually report a zero figure for compensation in the future owing to the elimination of these types of work-related injuries."
Mr Flanagan continued, "The decrease in compensation settlements in 2018, compared to the previous year, marks an improvement in the safety of Scotland's educational establishments; however, there is still a long way to go towards the aim of eliminating workplace injuries in our schools, colleges and universities altogether."
"The most common cause of injuries remains 'slips, trips and falls'. These types of incidents are entirely avoidable with correct adherence to appropriate health and safety procedures in the workplace. Schools, colleges and universities will never be entirely risk free but it is essential that all facilities are as safe as possible for learners and staff alike."
Mr Flanagan also expressed concern on possible Brexit related changes to health and safety legislation in the near future and said, "Many valuable workplace protections that we enjoy today are the result of EU legislation. Once the UK has left the EU, these protections may well come under attack from the UK government."
Mr Flanagan went on to say, "It is important, also, to emphasise the valuable role that unions such as the EIS play in standing up for employment rights and the health and wellbeing of employees. The EIS will continue to do all that it can to defend its members in an increasingly challenging political environment."