In light of the Scottish Government's announcement that it will invest up to £5.5 million to ensure the provision of free sanitary products for Scotland's students, EIS Equality Convener Nicola Fisher said:
"The EIS welcomes the increased investment to continue the provision of free sanitary products in schools, colleges and universities."
"In a climate of austerity, with one in five children in Scotland living in poverty, the cost of essential sanitary products is yet another expense that low-income families struggle to meet."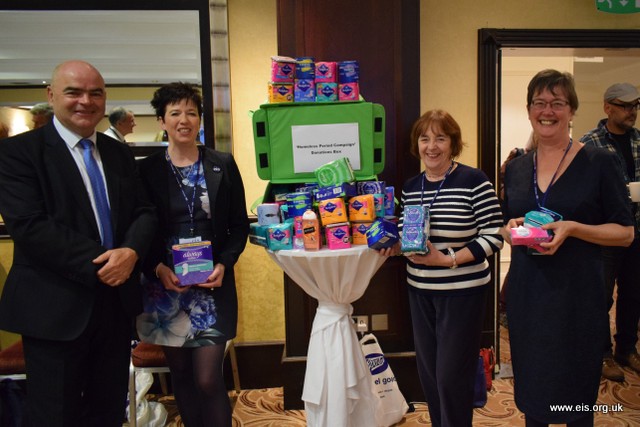 "The EIS has been a strong voice in the campaign to address period poverty, joining with others in Scotland to ensure that women and girls in our educational establishments have free access to sanitary products as necessary."
"This successful campaigning by the EIS has been rooted in our long-standing commitment to promoting gender equality, and to highlighting the deleterious impact of poverty on education. Tackling period poverty is an important element of both priorities."
"The EIS supports the principle of universal free entitlement to these items so that pupils, students and staff can focus on teaching and learning and be safeguarded from stigma. Access to sanitary products is a health and wellbeing issue, and it's about dignity."