The EIS has welcomed today's Holyrood debate on Instrumental Music Tuition in schools.
The debate follows a Report from the Scottish Parliament's Education and Skills Committee which recommended that instrumental music tuition should be free to pupils across Scotland.
Ahead of the debate, the EIS has published a Briefing Paper for MSPs, urging MSPs to use the opportunity of the debate to press for the government to 'change the tune', to defend and extend instrumental music education in Scotland's schools and to ensure that the funding is made available for this to happen.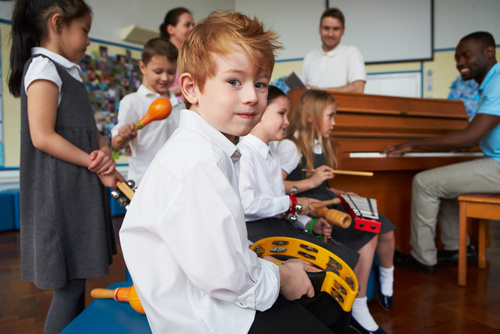 Commenting ahead of the debate, EIS General Secretary Larry Flanagan said, "Instrumental music tuition in schools has become increasingly threatened in recent years, as the result of financial pressures and austerity-driven budget cuts."
"The EIS is extremely concerned by the decline in opportunity for young people to learn music in many parts of Scotland. Cuts to instrumental music services across Scotland, coupled with the introduction of excessive fees in many areas, are creating a postcode lottery of provision across Scotland."
Mr Flanagan added, "The provision of instrumental music in schools is extremely important – educationally, socially and culturally. It offers a wide range of benefits to the young people who take part, and helps to maintain Scotland's proud and rich musical heritage."
"The Scottish Government and Scotland's local authorities must commit to protecting music tuition in our schools, and to providing the necessary investment and resources to ensure that all young people have the opportunity to learn music."
"Music is an essential part of Curriculum for Excellence, and the EIS calls on Scotland's politicians at national and local level to protect instrumental music in all schools across Scotland."