The EIS has set its stall out with our Value Education Value Teachers campaign in support of the joint teacher unions' claim for 10 per cent.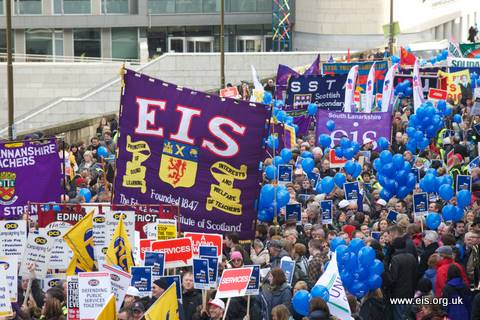 While we are seeking a negotiated settlement through the tripartite negotiating machinery of the Scottish Negotiating Committee for Teachers, we have been clear that we are building the "strike readiness" of the union and we are committed to a ballot of members if negotiations fail to produce a result.
The Trade Union Act creates a particular challenge for teaching unions around the need to secure a Yes vote from at least 40 per cent of the entire membership — in other words a failure to vote counts as a No.
As a union we are keen to learn from the success of ballot-winning campaigns by other unions.
Such co-operation and, wherever possible, joint working across the public-sector unions is important to all of our campaigns as all of our members have suffered as a result of austerity. The EIS will work towards this end.
A unique feature of teacher pay-bargaining, however, is that the Scottish government is a partner in the bargaining procedure, alongside the Convention of Scottish Local Authorities and the union side.
We intend, therefore, to maximise pressure on the government to demonstrate that it genuinely values teachers in what is its self-declared priority policy area of education.
Teachers are scunnered — and angry. In recent years, workloads have gone through the roof while salary levels have been falling in real terms — a cut of 20 per cent in the last decade.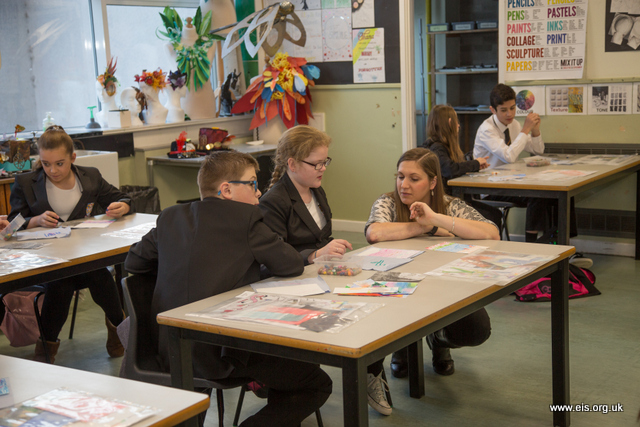 However, despite fewer resources teachers have gone the extra mile to implement new initiatives while maintaining and improving pupils' attainment.
The Scottish government rightly expects teachers to maintain a world-class education system, yet Office for Economic Co-operation and Development figures show that Scottish teachers' pay is significantly below international averages while their contact hours are among the highest. The pay claim would simply bring us up to the average.
Over the past decade, the attractiveness of teaching as a profession has been undermined.
Indeed, Scottish education is on the brink of a recruitment crisis, with initial teacher education courses being unfilled, newly qualified teachers failing to move into the profession and significant numbers of teachers over 45 leaving early. Does Scotland wish to see unqualified staff in front of classes or part-time education introduced?
Put simply, pay is a critical factor in the recruitment and retention of teachers.
The EIS believes that pay erosion, together with excessive workload, is a key factor in the current teacher shortage.
In parts of Scotland we have classes not being taught by qualified subject specialists and some subjects, like home economics, disappearing from curriculums.
Scotland's children and young people need more, not fewer, teachers in their schools.
Pay isn't the main reason why people become teachers, but it is important; if we want to recruit the best students, salaries need to be more attractive to them than the alternatives on offer.
We also want to keep the teachers we have but recent surveys show that more are quitting the profession early, creating even more vacancies.
The EIS wants pupils to enjoy and achieve the best outcomes that each can from their school experience.
We need the teachers to do that. If we do not take action, there will be more stories of head teachers asking parents and students to fill in teacher shortages. That isn't acceptable.
If the government values education, then it must value teachers. That is what our campaign is about. We believe our teachers and our pupils are worth more.