The EIS has welcomed the publication by the OECD (Organisation for Economic Co-operation and Development) of the Stobart Report.
The report sets out a number of significant proposals and is intended to inform the Scottish Government's review of qualifications and assessment in Scotland's schools.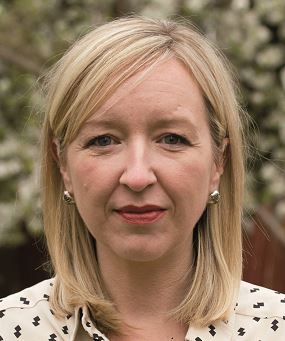 Commenting following the publication of the report, EIS Assistant Secretary (Education & Equality) Andrea Bradley said, "The EIS has argued that annual presentation of students for qualifications through each stage on the qualifications 'ladder' for each subject militates against meeting the ambitions of CfE, including in relation to the four capacities.
"In this regard there has been an obvious disconnect between the broad general education that young people experience between age 3 and 15, and the senior phase component of their education."
"Such an approach also leads to assessment overload which evidence would suggest is contributing to some of the mental health challenges being experienced by young people in the senior phase - girls in particular.
"Annual presentation of students for qualifications and the associated SQA-related workload demands also contributes unnecessarily to the workload burden of teachers and is an outdated approach devised for an earlier era when the majority of students left school at the end of S4. Today the vast majority - around 90% - stay on after S4.
"Whilst the report prompts welcome consideration around broadening the range of assessment opportunities, an enhanced role for continuous assessment, teacher professional judgement and moderation, and the retention of some external marking, the encouragement of the use of more digital based assessment would need very careful consideration, particularly regarding equity in relation to young people's digital access and digital literacy.
"The EIS agrees that the SQA's role in promoting high stakes assessment and reluctance to encourage trust in teacher professional judgement has hindered innovations in learning and teaching approaches within the senior phase as teachers and young people alike have been shackled by the demands of annual presentation for qualifications featuring exam diets.
"A shift away from annual presentation and high stakes exams towards a model built more firmly on continuous assessment, and free from SQA quotas, would, as we have seen from the last two years' SQA results, lead to stronger and more equitable outcomes for Scotland's students."