The EIS recently wrote to the Deputy First Minister regarding our concern that the collection of ACEL data this session both undermined the declared focus on education recovery and pupil well-being as well as creating a further workload pressure.
Whilst the limited concession in Secondary is welcome, we remain concerned about any "business as usual" approach seeping in at either school or local authority level and we will continue to push back against any such development.
Our original letter and the response from the Deputy First Minister can be read below.
Letter from the EIS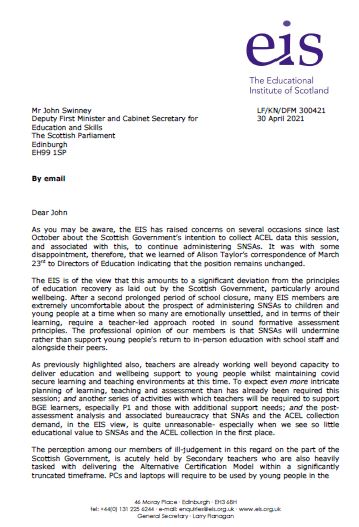 Deputy First Minister Response