This series of three online twilights is aimed at primary and secondary teachers wishing to embed Learning for Sustainability into their teaching practice, and developing a whole community approach. The highly interactive course will model the active and participatory methodologies for developing Learning for Sustainability knowledge, skills and values in learners, and community connections.
The first two sessions will address:
Learning for Sustainability and Global citizenship frameworks ​and methodologies for planning and delivery​, including links to the UN Sustainable Development Goals.

A whole school approach - curriculum, culture, campus, community.

Examples of inspiring LfS work with community partners in primary and secondary settings.

Resources to support a LfS approach.

Starting to plan a LfS unit/piece of work with community involvement.
The third session will address:
The sessions will be delivered online:
Part 1: Monday 8th November 2021, 5.00-6.30 pm
Part 2: Monday 15th November 2021, 5.00-6.30 pm
Part 3 Monday 31st January 2022, 5.00-6.30 pm
Please note, this course is funded for people working and/or living in the Highlands and Islands, and Argyll and Bute areas.
To book your place, please complete the online booking form. If you have any queries, please contact Natalie at ncarroll@eis.org.uk.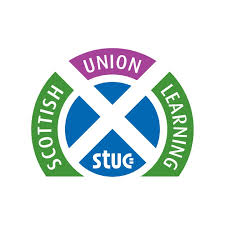 Please note, these courses are funded by Scottish Union Learning (SUL). Part of the requirement of funding is the completion of basic registration forms prior to the course. For this process to happen, we request to pass on your email address to the training provider, who will keep in contact only for the purposes of delivering the course.
You will be contacted by EIS and Highland One World regarding the course.