University lecturers at Higher Education Institutions across Scotland have voted overwhelmingly to strike over pay, in a ballot organised by EIS-ULA.
The move to strike action follows on from a lengthy pay campaign and delivers on the ULA's commitment to fight for a fair pay rise for university lecturers. In every institution significant majorities were achieved, with an overall turnout of 52%.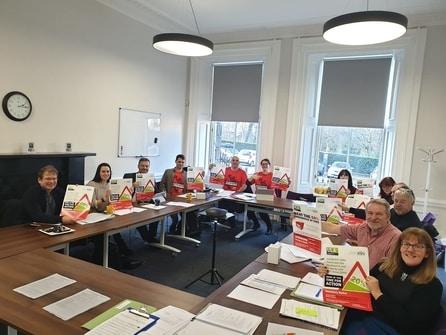 The ballot has allowed the voices of EIS lecturers to be heard. As this ballot was held on a disaggregated basis, however, potential industrial action will be focused on those Institutions where the highly restrictive thresholds set by the UK Government in its anti-trade union legislation, the Trade Union Act, were exceeded: Edinburgh Napier University, University of the West of Scotland, University of Aberdeen, Strathclyde University, University of Abertay and Glasgow School of Art.
The ballot closed yesterday.
EIS General Secretary Larry Flanagan commented, "EIS-ULA members have voted overwhelmingly for strike action in pursuit of a fair cost of living pay award. This action is a last resort, and results from management's unwillingness to negotiate a fair offer."
"We continue to seek a fair negotiated settlement and even at this late stage, we hope that management will come back to the table and deliver a fair cost of living increase."
Mr Flanagan continued, "Higher education lecturers have endured years of pay decline. Lecturers' pay has been cut, in real terms, by more than 20% over the past decade while the pay of University Principals has soared."
Workload is increasing across the sector, placing ever greater strain on lecturing staff who are working harder and longer for ever-decreasing pay. Scotland's higher education lecturers are poorly served by UK level negotiations, but they have demonstrated in this result today, they are willing to take a stand and demand a fair pay deal, as has been achieved in Scotland's schools and in our colleges."
The results of the ballot and next steps will be considered by the EIS next week.