Scotland's Teachers and lecturers will gather at Perth Concert Hall this week for the EIS Annual General Meeting (AGM).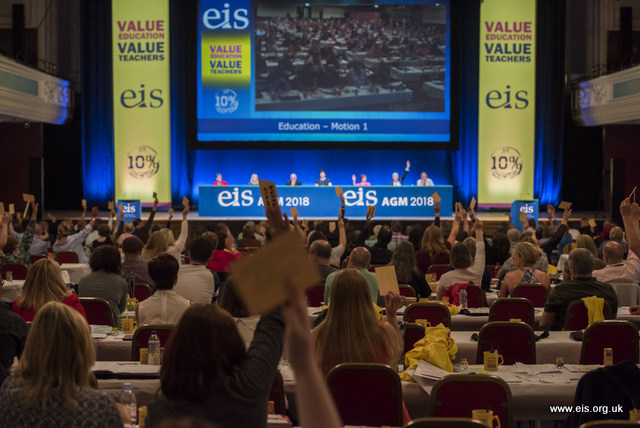 The EIS, which represents more than 80% of the country's teaching professionals, spent much of the past two years building a major campaign – Value Education, Value Teachers – calling for a 10% pay rise for all teachers.
Earlier this year, agreement was reached on a pay deal for Scotland's teachers, amounting to a 13.51% increase over 3 years – including combined increases totalling 10% payable this year (2019).
With the issue of pay now settled until 2021, this year's AGM will largely focus on other campaigning issues. The AGM begins on Thursday 6 June and runs until Saturday 8 June.
Commenting, as the final agenda was published, EIS General Secretary Larry Flanagan said, "The EIS is the largest teaching union in Scotland, and the oldest organisation of its type in the world."
"The EIS AGM is one of the key events in the calendar of Scottish education, and always sparks considerable debate on the issues facing our education system. This year's event comes following the significant success of the EIS campaign on teachers' pay – a campaign that was originally outlined in an AGM debate two years ago."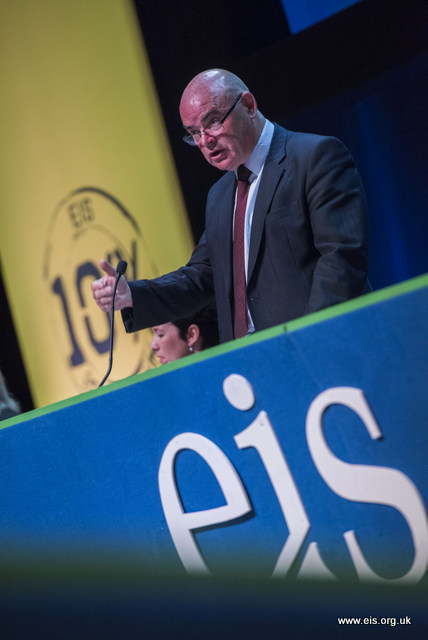 "While the Value Education, Value Teachers campaign has achieved its aims on improving pay, this year's AGM will seek to move forward related campaigning issues such as tackling severe workload, reducing class sizes, and improving ASN provision."
Mr Flanagan added, "We have a total of 59 Motions to be debated at this year's AGM - covering a wide range of Education, Equality, Employment Relations, Salaries and Organisational matters. The AGM will shape the priorities for the EIS, and for Scottish education, in the year ahead."
"While teachers have clearly welcomed the success of the campaign on pay, there are many other challenges that must be addressed to ensure that Scotland's education system can continue to offer the best opportunities for all young people."
In addition to the debate of Motions, the AGM will also feature keynote speeches by EIS President Alison Thornton (Thursday) and General Secretary Larry Flanagan (Friday).
On Thursday, the General Secretary of Education International, David Edwards, will address the AGM. On Friday, Mr Edwards will also speak at a Fringe event on Challenging Xenophobia and the Rise of the Right and the role of trade unions in defending human rights.
The recipient of this year's Special Category EIS Fellowship is Rowena Arshad – Head of Moray House School of Education and Co-Director of the Centre for Education for Racial Equality in Scotland – who will speak during the AGM's opening session on Thursday.
On Saturday, guest speaker Aamer Anwar – Criminal & Human Rights Lawyer and Rector of the University of Glasgow – will address the AGM on issues related to racism, equality and human rights.