With each passing year, we lose more and more of the men and women who were able to survive the Holocaust.
The work of the Holocaust Educational Trust and other organisations through programmes such as Lessons from Auschwitz and the establishment of Holocaust Memorial Day are vital in ensuring that the memories of the Holocaust and its victims are not lost forever.
It is too important and too painful a lesson, and the price that was paid was far too high, to allow us to put this shameful episode in human history behind us.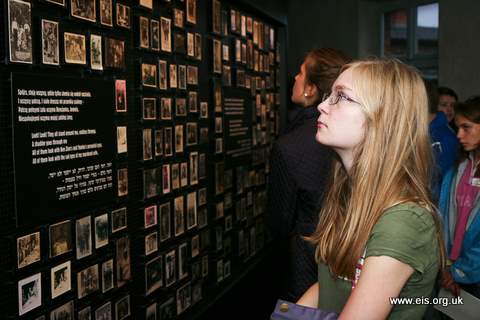 The pupils from across Scotland, and further across the UK, who have taken part in the Lessons from Auschwitz programme have a vital role to play in keeping the memories of the Holocaust's victims alive. Their work as HET ambassadors in their schools and communities, in sharing and spreading knowledge of Auschwitz and its victims, is invaluable.

It is now several months since we returned from our visit to Auschwitz, and I am still struggling to come to terms with everything that we saw there. Without doubt, it was the most disturbing and most unsettling thing that I have ever experienced. It was also the most invaluable day that I have ever spent and it has led to this article, the most difficult I have ever had to write.
Words simply cannot adequately convey that which you will witness at Auschwitz – 'Hearing is not like seeing'. Our language lacks the words to accurately describe the experience of visiting Auschwitz and witnessing its story for yourself. It is a journey that I would urge everyone who is presented with the opportunity to take.
Every secondary school in Scotland is eligible for supported places on the Lessons from Auschwitz programme, thanks to funding support from the Scottish Government which has just been renewed.