"There are so many opportunities to get involved in the work of the EIS – you can choose what works best for you. Sitting on council gives a great overview of the work of the union on a national level and is a chance to be at the centre of the decision-making process."
Asif Chishti
EIS Council member, Equality Rep
& Chair of EIS anti-racist sub-committee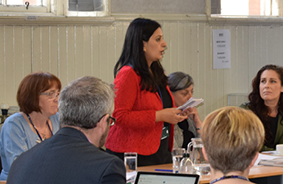 We encourage members of the EIS BAME, Disabled and LGBT Networks to consider standing for election to EIS Council which is the principal decision-making body of the Union.
Being part of EIS Council can be an empowering and beneficial experience, and an opportunity to raise the profile of issues you care about.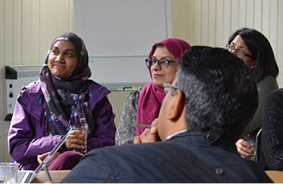 The EIS Equality Committee promotes equality for all teachers and lecturers in Scotland, and leads on a number of projects. For example, anti-racist education, LGBT inclusion, disability equality and gender equality in education.
To find out more about EIS decision making processes and how to become more active in the Union, join one of our informal network meetings: