This EIS guidance is intended to ensure that school reps, and members generally, are aware of their entitlements under Health and Safety legislation and also of the type of measures which should be in place, before any return to schools.
Headteacher and Depute Headteacher members should find the guidance useful, also, in supporting their preparations as it will fall to them to act on behalf of the Employer at school level.
The EIS recommends that Headteacher and Depute Headteacher colleagues continue to work closely with School Reps, a strongly collegiate approach being the best way to protect the health and safety of all within the school community.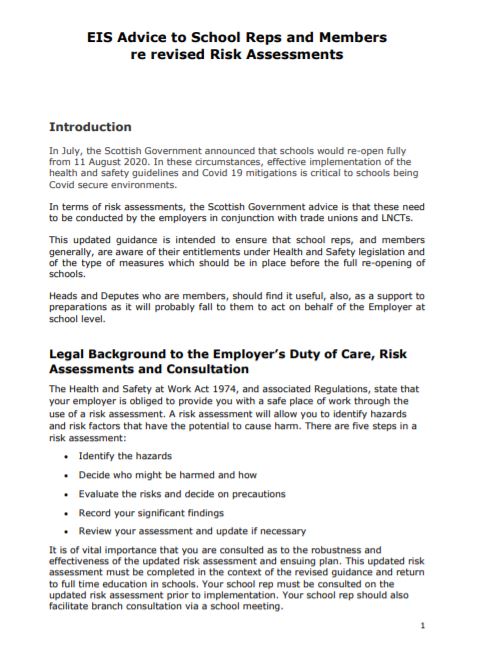 Ventilation Advice