EIS General Secretary Larry Flanagan has written to First Minister Nicola Sturgeon, Deputy First Minister John Swinney and to the Holyrood leaders of Scotland's major political parties, calling for their support to vaccinate school staff against Covid.
Last week, the Scottish Government announced that it did not intend to prioritise the vaccination of teachers and the EIS is calling for urgent reconsideration of this position.
A copy of the letters can be found below.
Letter to the First Minister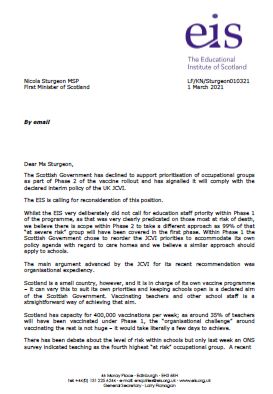 Letter to Deputy First Minister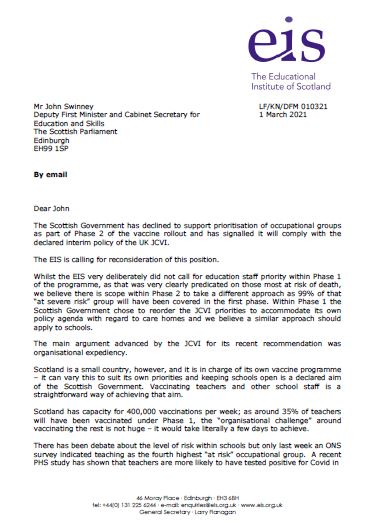 Response from the Deputy First Minister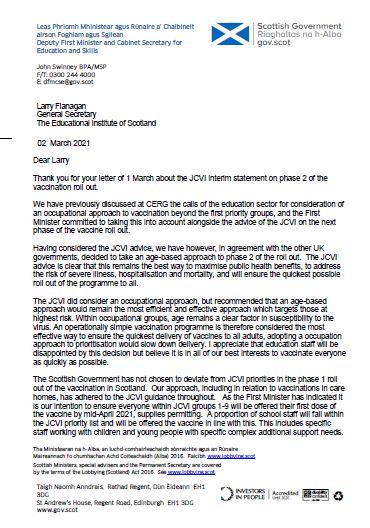 Letters to Political Party Leaders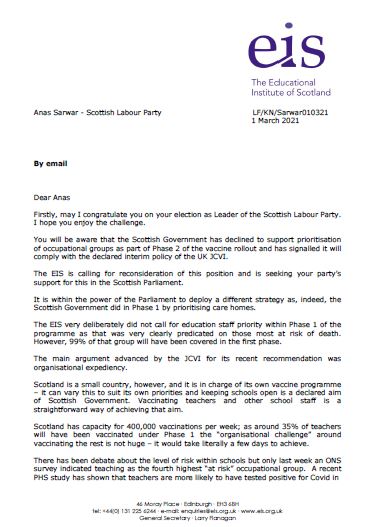 Response from Anas Sarwar