Additional Support Needs
The law (Additional Support for Learning Act, 2004) says that pupils who need extra support to help them to learn should have that support provided.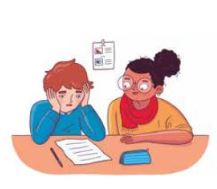 There might be lots of different reasons why a pupil needs extra support for their learning, for example having difficulties with reading or writing, being disabled, being looked after by the local council rather than by family, or having experienced bereavement or loss.
It is very common for children and young people in Scottish schools to ask for and get extra help with their learning. You and your child will be able to ask the school for extra help when it's needed too.
English as an Additional Language (EAL) support and ESOL qualifications
A child having English as an additional language can be considered an additional support need covered by the law.
Schools offer particular kinds of support to students who speak English as an extra language as well as the language(s) they speak at home. This is offered by the EAL services.
Young people who are multilingual can also study ESOL (English for Speakers of Other Languages) qualifications which are aimed at developing knowledge and skills in speaking, writing, listening and reading in English.
Ask your child's school about what help and qualifications they can offer if you think that this would help your child.
Scotland values having learners who speak many different languages and would encourage young people to be proud if they speak a different language at home than they use at school.
Cost of the school day
Although school education is free in Scotland, there can sometimes be costs linked to school attendance.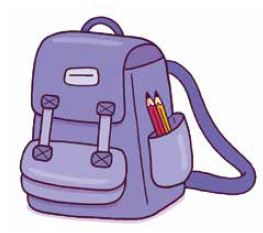 Some subjects ask parents to pay a little towards materials, for example Home Economics might ask for a payment towards ingredients. Some music lessons can also have a cost.
Sometimes there are charges for school trips, or for days when students are allowed to wear casual or 'dressing up' clothes instead of school uniform. Sometimes there are sales in school, of books or cakes, which pupils might want to bring money for. You should talk to your child's Headteacher if in primary school, or the Guidance/Pastoral Care/Pupil Support Teacher if in Secondary school, about any issues related to any costs associated with school activities.
All children should be able to participate fully in the life of the school.
Uniform/clothing grants
Most schools have a uniform, meaning that pupils should wear certain items of clothing, in certain colours. Parents on low income can get some money called a 'clothing grant' to help them buy school uniform for their children. Clothing grants are set at a minimum of £100 per child in Scotland. Speak to your child's school about clothing grants and how to apply if you think your family might be eligible.
Some schools also have supplies of spare items of uniform such as ties and jumpers. Ask if your school has extras that they can give out.
Pupils usually need a set of clothes for P.E. (physical education, or sport/games), called a 'P.E. kit', such as leggings, shorts, tee-shirt and gym shoes/ trainers. Some schools also have spare items of P.E. kit that students can have or borrow. Again, speak to your Guidance/ Pastoral Care/Pupil Support Teacher about this.
Lunch/Free School Meals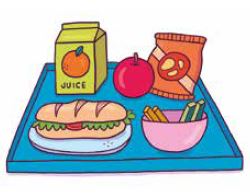 Free School Meals are provided for children in Primary 1, 2 and 3 (and in Glasgow for Primary 4). Children from Primary 4 to S6 can also receive a free school meal if they are from a family which has a low income.
Higher income families have to pay for school meals for children from Primary 4 through to S6. If you think that your child might be entitled to a free school meal, ask the school about this and how to apply.
Schools provide lunch for pupils in a special dining area or cafeteria. Pupils can choose to bring a lunch from home (called a packed lunch) or, if they live near enough, they can go home for lunch.
Snacks
Many Scottish school students take a small snack with them to eat during the break between morning lessons (the break is sometimes called the interval, or 'playtime'). Their snack might be a piece of fruit, a sandwich or biscuit. In most schools the cafeteria is open in the morning selling snacks and some schools have tuckshops where pupils can buy snacks too.
Most schools do not allow any snacks with peanuts in them because of allergies.