On the 20th March 2020, all schools in Scotland were closed in order to tackle the spread of the Covid-19 pandemic.
To continue to deliver some education to the children of key workers, and to vulnerable children, school hubs opened with staff volunteering in significant numbers to support this function. Other teachers took on the role of providing remote teaching and learning, whilst working from home as part of the national lockdown.
As schools prepare to return to full-time face-to-face learning on the 11th August the EIS surveyed members to find out if members feel safe enough to return to school, and what additional measures they might like in place to mitigate any perceived risks.
A full report of the survey results is available below.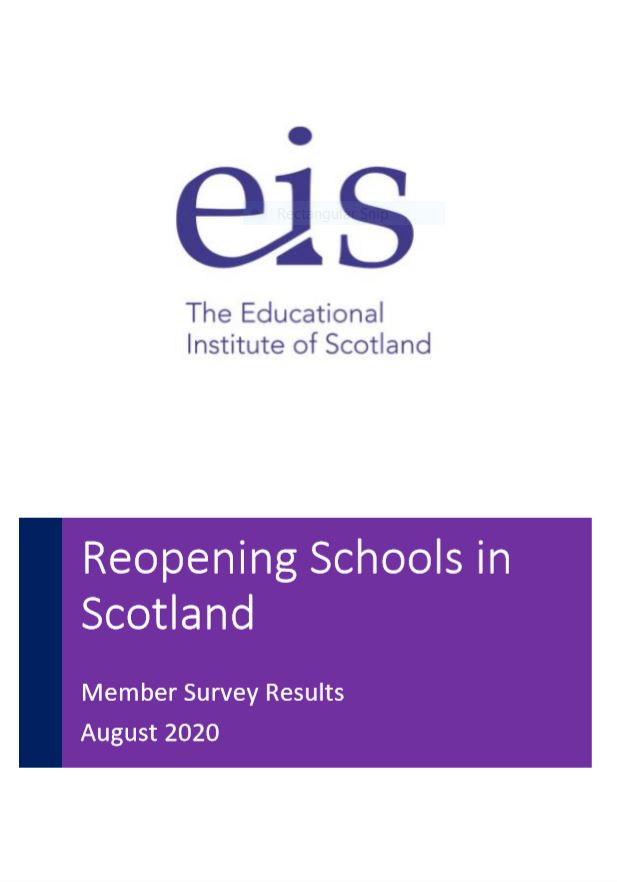 Deputy First Ministers' Response to the Survey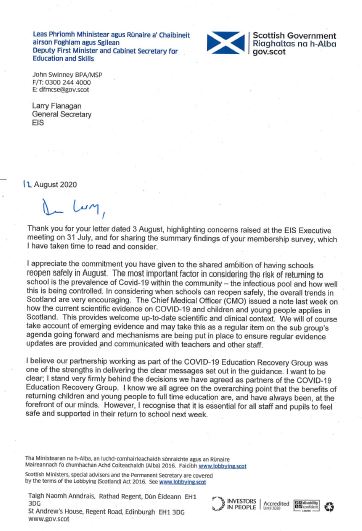 Download pdf