Join us online on Tuesday 21st November, from 5:30-7pm, for Exploring the Wellbeing of English as an Additional Language Teachers.
Bringing together a small group of EAL Teachers, this workshop will explore the current context, support available, and Professional Learning aspirations for EAL Teachers, through a wellbeing lens.
The interactive 90-minute-long session will:
· Consider current context, exploring issues, and allowing space for peers to share experiences. What is impacting on wellbeing in the workplace.
· Begin to consider what's next, and what professional learning and support can offer to help create positive wellbeing practices in the workplace.
A follow up session will be offered early in the new year.
Please note, registration for this course has now closed.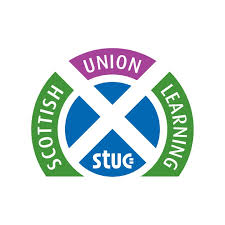 Please note, these courses are funded by Scottish Union Learning (SUL). Part of the requirement of funding is the completion of basic registration forms prior to the course. For this process to happen, we request to pass on your email address to the training provider, who will keep in contact only for the purposes of delivering the course.
You will be contacted by EIS and Stassin Training regarding the course.