The EIS is committed to providing all members with high-quality Professional Learning opportunities that support career-long professional development.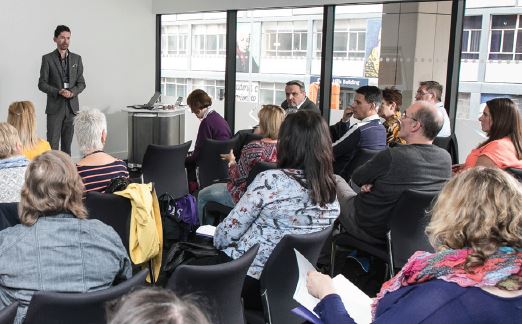 This includes courses which build your skills as a teacher and leader, as well as events on specific topics such as Learning for Sustainability or Additional Support Needs. Details are available through the EIS website and if you are interested in attending any of them then please contact Rob Henthorn the EIS Professional Learning Coordinator, or your Learning Rep, to seek further information or register your interest.
The EIS has Learning Reps working across Scotland to provide guidance and support to EIS members with Professional Learning. Learning Reps are trained to give information, advice and support to colleagues on their individual CPD needs and Professional Update.
Learning Reps also organise local Professional Learning events for EIS members, and raise the profile of Professional Learning by taking the lead in partnership working with local authorities and colleges.
If you are interested in being an EIS Learning Rep, visit our Learning Reps' section.