Picketing is a key part of strike action.
Significant efforts should be made by local representatives to ensure that there is a picket line at the main staff entrance of schools and workplaces subject to industrial action by the EIS.
As with other aspects of industrial action, the law around picketing is strict and tilted towards favouring the employer. The law and best practice (from a legal perspective) are summarised in the UK Government's Code of Practice on Picketing.
Updated Picketing Advice can be found here: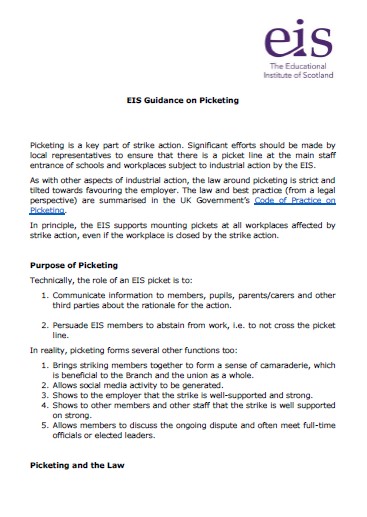 The original picketing guidance can be found here: