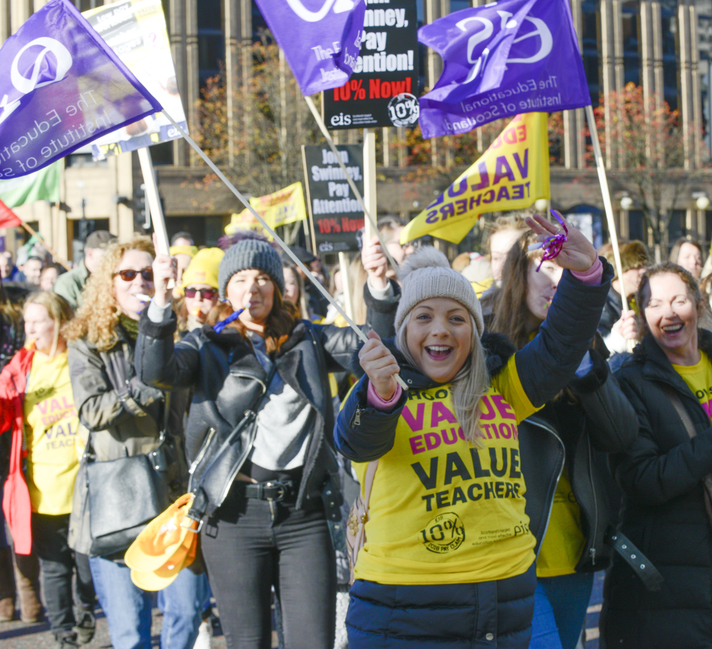 The EIS is a member led trade union and as such, we encourage all our members to get involved with the work we do.
There are many ways to engage with the EIS, such as supporting campaigns, attending training events and meetings, joining networks, or even joining the Local Executive Committee.
There is strength in numbers and unions are strongest when members are engaged. We hope you'll consider becoming an active participant during your teaching career.
If you would like to get more involved with the work of the EIS contact your Local Association or the EIS Organiser for your area.
You can keep up to date with all the latest news and information from your union by following us on Twitter, Instagram and Facebook.