Vol. 104, Issue No. 03
If you would rather receive a copy of the SEJ via email link rather than having a paper copy posted to you please opt out by clicking: Green SEJ – paper copy opt out.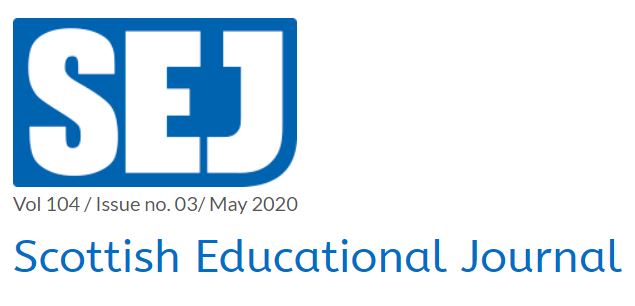 Putting this edition of the SEJ together has been a challenge. As a result of the COVID-19 lockdown, EIS employees have been working remotely for the past 7 weeks which, of course, can make collaborative working considerably more difficult.
We have opted to produce a digital only SEJ for this edition. The logistical difficulties of printing and distributing a printed magazine during the lockdown, coupled with a desire to avoid unnecessary pressure on the Royal Mail, made the digital option a logical choice for this edition. We hope that the new format will enhance the SEJ's online presence, and offer a new medium for EIS news, views and debate.
We will continue to produce our new digital edition in the future, and will also return to producing the printed SEJ when the circumstances allow.
Teacher Tales from Lockdown

The SEJ asked EIS members from across Scotland to share their experiences of working during the COVID-19 pandemic. From working from home to support young people, to volunteering in Hubs to provide care for the children of key workers, Scotland's teachers have continued to perform a range of vital roles during the lockdown. Here, we share the experiences of real teachers – both the positive and the negative – of working in the current unprecedented situation. Read more

"In Teachers we Trust" - General Secretary

In this article EIS General Secretary Larry Flanagan gives an overview of the challenges of working at home during Lockdown. Read more

Unsafe at Home During Lockdown

In the last few weeks, as lockdown has intensified, many have raised alarm around the risks of abuse facing many women, children, and young people in their own homes. The World Health Organisation (WHO) notes that all violence against women tends to increase in times of emergency, including epidemics, as it is both a cause and consequence of women's wider societal inequality. Read more

Action Research Grants

The EIS has a long history of teacher-led research and advocating for evidence-based practice. This is continued through the EIS Action Research Grants scheme, where members are supported financially and with guidance to undertake research projects which enhance their own learning and the Institute's understanding of Scottish education. Read more